Malaysia and Germany go head-to-head in the first match of the day to see who will book their place in the quarter finals of the WSF Men's World Team Squash Championship being held in Washington DC.
Whoever wins will take on top seeds and defending champion Egypt for a place in the semi-finals.
All of the action will be available to watch for free for all countries on the Men's World Team Championships Facebook page.
Germany's Rapp Takes Crucial First Match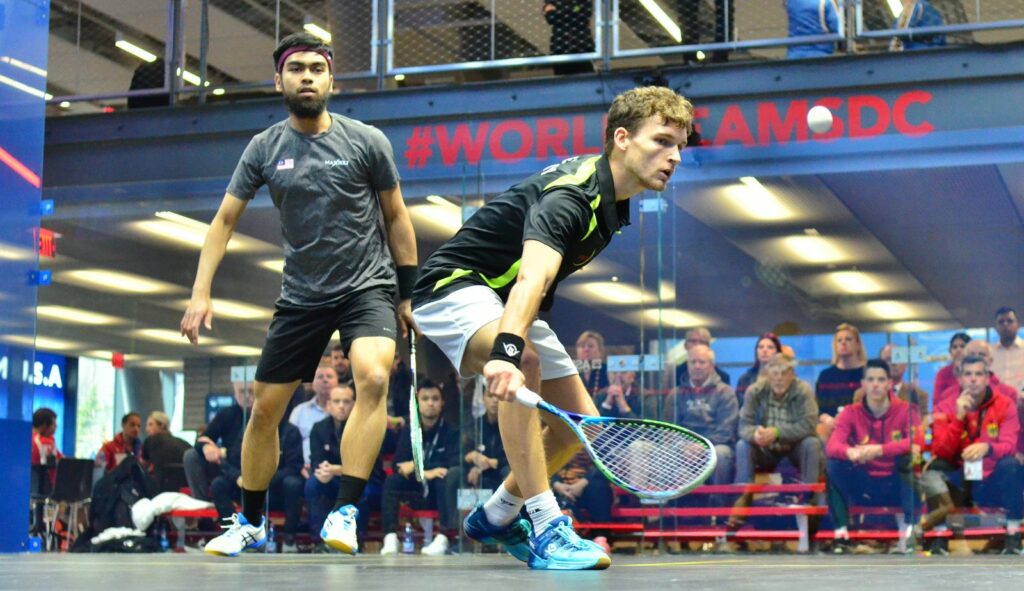 World No.144 Valentin Rapp claimed the crucial first match for Germany in their vital clash with Malaysia as he defeated World No.87 Mohammad Syafig Kamal in straight games.
All three players of the German team are having to play in all of the matches now due to Rudi Rohrmuller injuring his ankle in the first match of the tournament against Spain.
Stuttgart-based Rapp made sure he got his country off to a good start though as he closed out a tricky first match against Kamal, who he had never played before, by an 11-7, 11-9, 12-10 margin in 49 minutes.
Result:
Valentin Rapp (GER) bt Mohammad Syafiq Kamal (MAS) 3-0: 11-7, 11-9, 12-10 (49m)
Rosner Seals German Win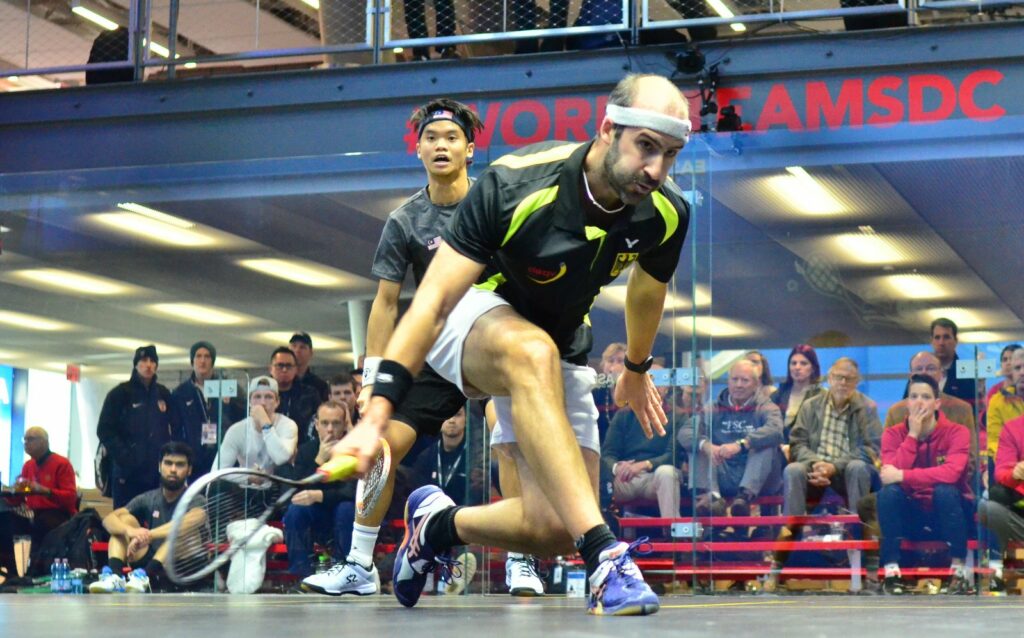 World No.6 Simon Rosner sealed a place in the quarter finals for Germany where they will take on defending champions and No.1 seeds Egypt.
The German No.1 was set up by his countryman Valentin Rapp who won the first match of the tie and Rosner delivered his part to take a 11-7, 11-6, 11-5 victory against Malaysian rising star Eain Yow Ng, who is ranked 31 in the world.
"I'm feeling great," said 32-year-old Rosner afterwards. "After losing to Spain, I think we had to change something so I'm glad that the team did well today. Raphi didn't have to play today and I'm really glad we won.
"It's big to take that first match and a completely different story if you're up 1-0. I tried to relax, even though it was a bit edgy at times and he has had some amazing results recently. It worked out in the end and we are through to the quarters.
"We are up against Egypt next which is going to be quite tough. It's promising and maybe we can do some damage to Egypt."
Result:
Simon Rösner (GER) bt Eain Yow Ng (MAS) 3-0: 11-7, 11-6, 11-5 (40m)