It's Switzerland against Spain in the final match of the day to decide who will reach the final eight of the WSF Men's World Team Squash Championship.
In their last meeting it was Switzerland who reigned victorious back in 1999, however, Spain go into today's encounter in strong form after topping the group and will hope they will be the ones to face France in the next round.
All of the action will be available to watch for free for all countries on the Men's World Team Championships Facebook page.
Cornes Sets Up Spain Victory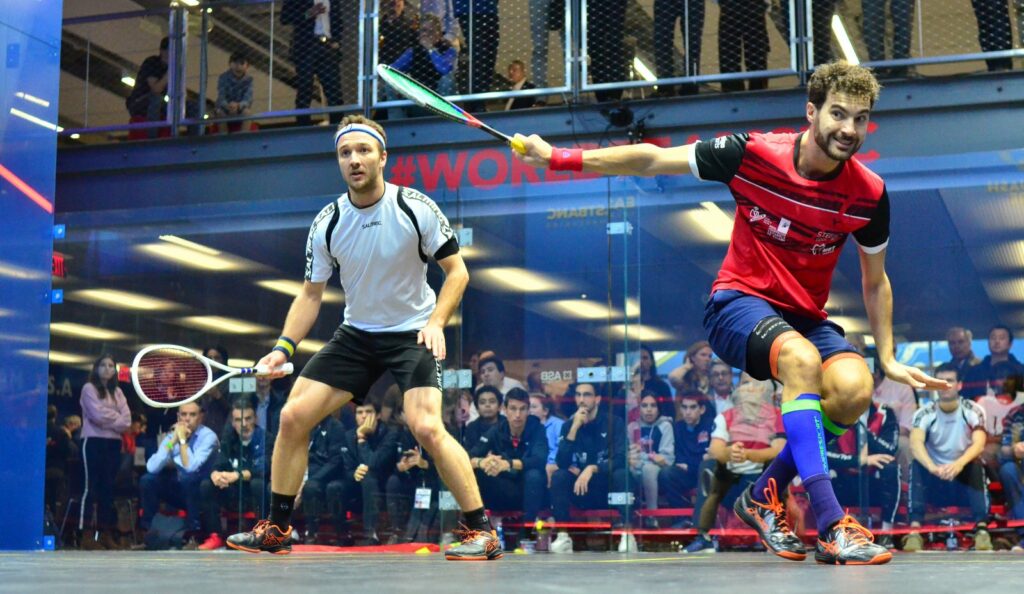 World No.76 Carlos Cornes set Spain up for their first victory over Switzerland since 1995 after he defeated World No.215 Cedric Kuchen in straight games.
The Spaniard had a good record against the Swiss No.5 after winning his last match against him earlier this year at the Swiss Open and Cornes continued to show that power as he overcame Kuchen by an 11-6, 9-11, 11-8, 11-2 scoreline.
Result:
Carlos Cornes Ribadas (ESP) bt Cédric Kuchen (SUI) 3-1: 11-6, 9-11, 11-8, 11-2 (53m)
Spain Through to Quarters Thanks to Golan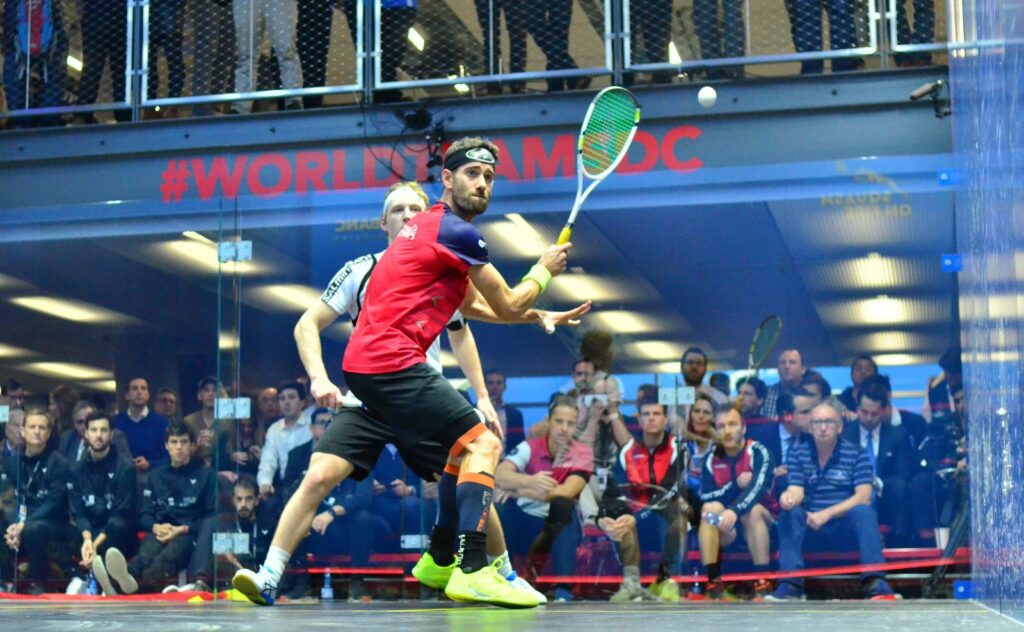 Spain No.1 Borja Golan led his team to victory in a big five-game battle with Swiss No.2 Dimitri Steinmann as they booked their place in the quarter finals to play France tomorrow.
Golan was forced to come from behind twice against a spirited Steinmann, who is ranked more than 30 places below the 36-year-old Spaniard.
Steinmann, who was promoted to no.1 for this tournament after leading Swiss Nicolas Mueller was forced to withdraw from the tournament due to the death of his mum, put in a good performance but ultimately fell short against the experience of Golan, who was able to secure the 7-11, 11-6, 10-12, 11-6, 11-2 victory in 70 minutes.
"It's really good to lead this group because they are really professional," said Golan.
"They are young but I learn a lot from them. The main thing is that we are a good group and support each other and when you get to play events like this in squash it is really special. We are in a good club and we are all enjoying the squash.
"We need to rest a little bit now and focus on our recovery, mentally these matches are tough and it's a long tournament, so we just need to enjoy this victory and then focus on tomorrow where we will be give everything."
Result:
Borja Golan (ESP) bt Dimitri Steinmann (SUI) 3-2: 7-11, 11-6, 10-12, 11-6, 11-2 (70m)