Australia and New Zealand faced off in the first knockout round of the Men's World Team Championships, with the winner knowing they would face England in the quarter finals.
Both nations were seeded to reach the quarter finals, but only one could through, with Australia the No.7 seed, while New Zealand were the No.4 seed, but missed out on the bye from winning Pool D, as they lost to Scotland during the pool stage.
Hedrick Gives Australia Perfect Start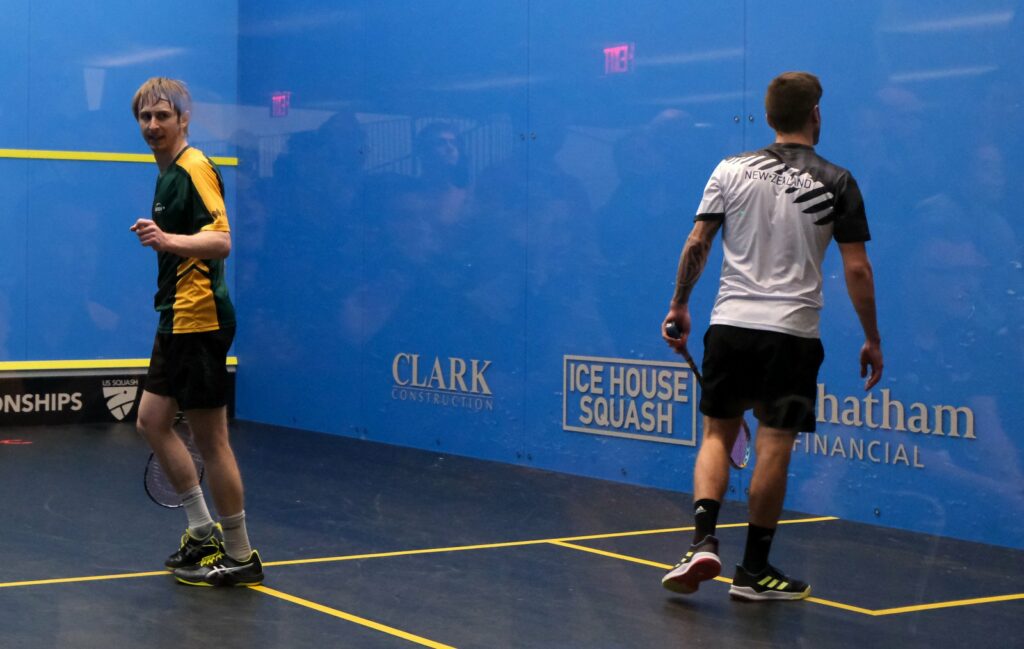 Australian No.3 seed Rex Hedrick put in a great performance to give Australian the perfect start in their antipodean clash with rivals New Zealand.
However, he could have gone behind after the first game. The Australian, ranked at World No.85, had to save several game balls in the first, before eventually coming through it, taking it 16-14.
He was able to wrestle the momentum in the match after taking that first game, and he went on to seal victory in 49 minutes, putting the Aussie 1-0 up.
Result:
Rex Hedrick (AUS) bt Evan Williams (NZL) 3-0: 16-14, 11-6, 11-2 (49m)
Coll Cruises Past Cuskelly To Equalise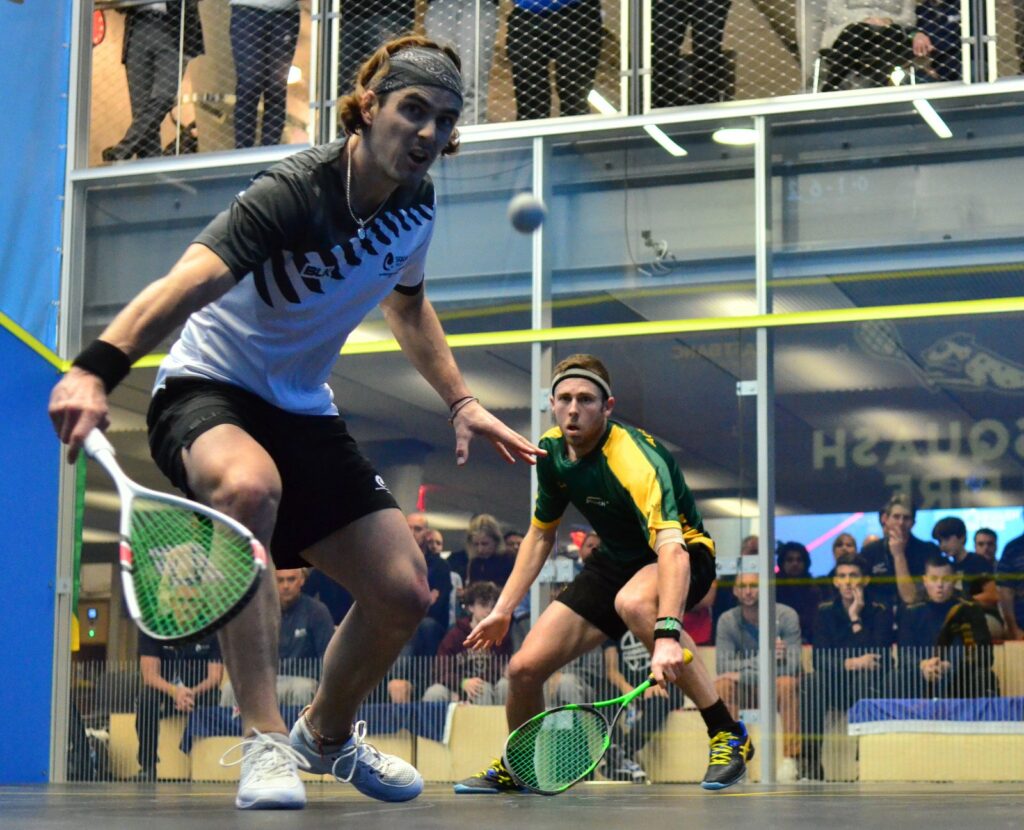 World No.5 Paul Coll put in a powerful performance to seal a comfortable victory over Australia's Ryan Cuskelly, as he brought New Zealand level in the tie.
The pair were meeting for the first time in over 18 months, having faced off nine times previous to this clash. They also faced off in the last Men's World Team Championships, with the Kiwi winning in a 97-minute epic in Marseille.
This match-up was nothing like that, though, with Coll restricting the World No.23 to just nine points throughout the match, as he won 11-2, 11-5, 11-2 to take the tie into a deciding fixture.
Result:
Paul Coll (NZL) bt Ryan Cuskelly (AUS) 3-0: 11-2, 11-5, 11-2 (24m)
Grayson Secures Victory For New Zealand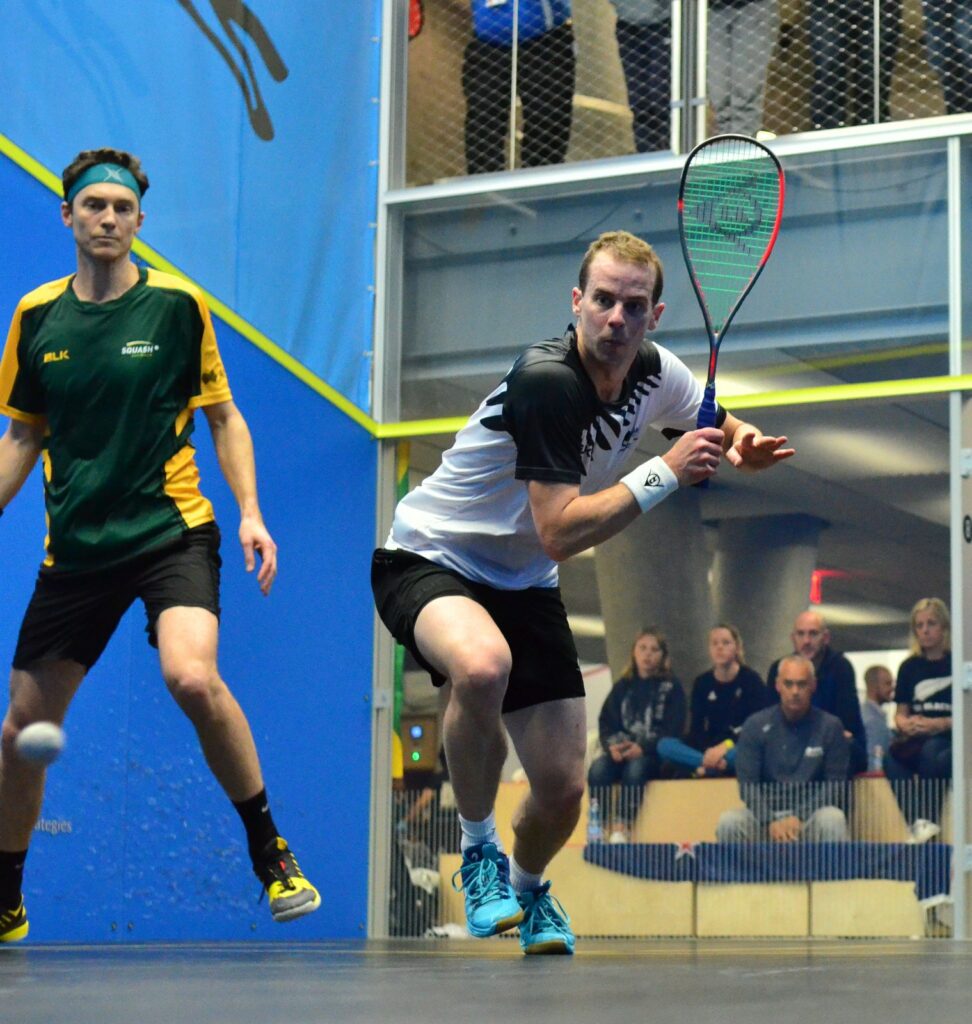 Campbell Grayson put New Zealand through to the quarter finals of the Men's World Team Championships as he defeated Australia's Cameron Pilley in four games.
The World No.25 took a tough first game, and it seemed to give him the momentum as he then won the second game as well to put New Zealand in a commanding position.
However, Pilley fought back, taking the last four points of the third game to bring it back to 2-1. The fourth was a tense affair, but Grayson was eventually able to take the victory, setting New Zealand up with a quarter final clash with England.
Result:
Campbell Grayson (NZL) bt Cameron Pilley (AUS) 3-1: 11-9, 11-6, 7-11, 11-9 (60m)