Hong Kong China and Wales are the second tie of the day on the glass court as they battle it out for a place in the quarter finals of the WSF Men's World Team Squash Championship taking place in Washington DC.
The winner of this tie will go on to face Scotland for a place in the semi-finals as the competition begins to heat up at Squash on Fire.
All of the action will be available to watch for free for all countries on the Men's World Team Championships Facebook page.
Evans Battles Past Leung in Huge Win for Wales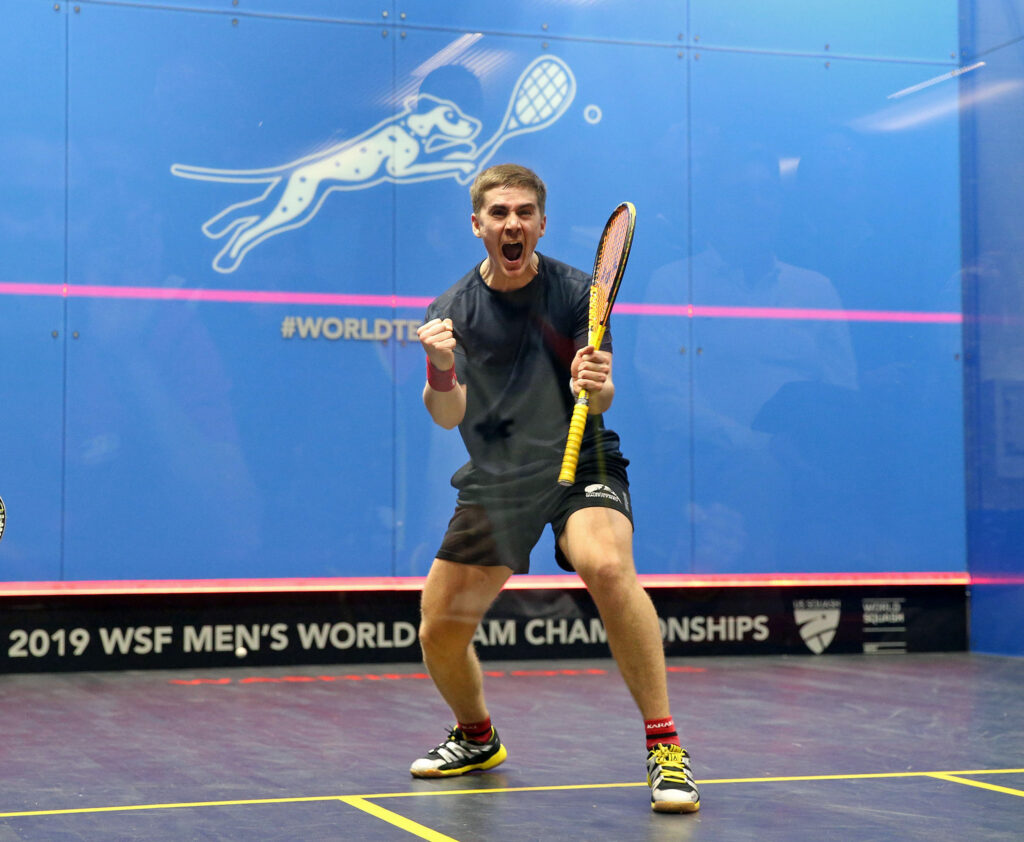 World No.111 Emyr Evans produced a big performance against Hong Kong's Henry Leung as he prevailed in a bruising five-game 87-minute battle to strengthen Wales' hopes on a quarter final place.
Evans has played some important squash for Wales this week and continued to do so as he took the first game against Leung. The Hong Kong player bounced back on the tie-break in the second however to level the scores before nudging ahead once again in the third by a close 14-12 margin.
Cardiff-born Evans showed his mental fortitude the fourth and fifth though to bounce back from the blow dealt by Leung and come back to win 11-8, 11-13, 12-14, 11-7, 11-7 in 87 minutes with enthusiastic celebrations from the Wales bench at the end of the match.
Result:
Emyr Evans (WAL) bt Henry Leung (HKG) 3-2: 11-8, 11-13, 12-14, 11-7, 11-7 (87m)
Makin Secures Wales Victory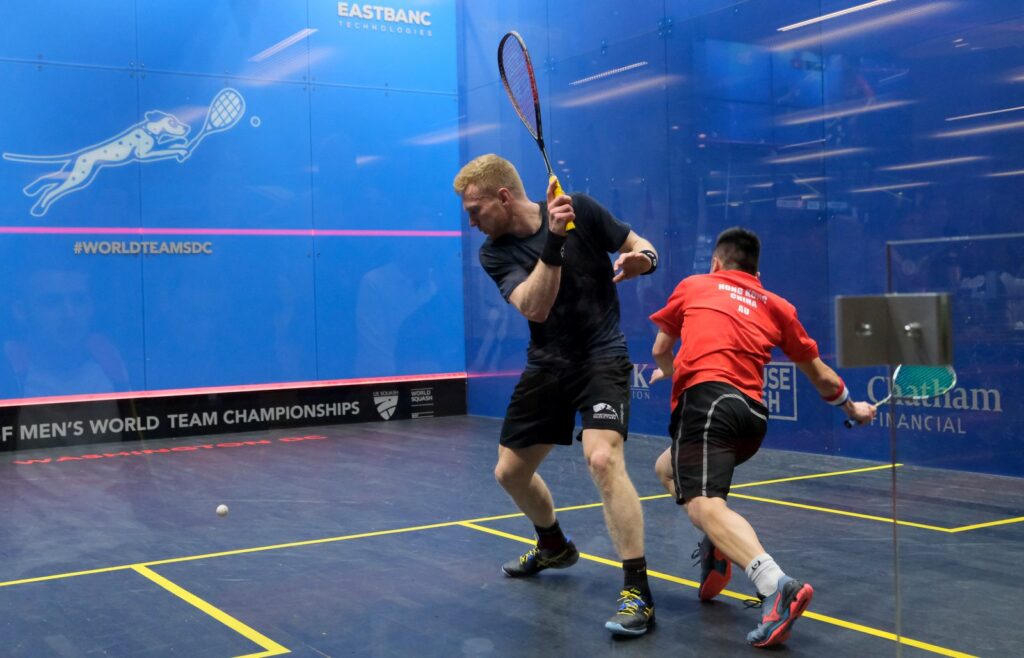 World No.12 Joel Makin secured a quarter final place for Wales at the expense of Hong Kong China after he defeated Leo Au in straight games.
The first game was tight, with the tie in the balance and looking as though it could go either way, but it was Makin who made his shots count to take the first on the tie-break. From then on it was all about the Welshman as he took control of the match to close out a 13-11, 11-4, 11-8 victory and earn Wales their place in the top eight for the first time since 2005.
Wales will take on Scotland in the quarter finals tomorrow.
"That was massive for us," said Makin. "Emyr put in a massive shift for us in the first match, he was 7-3 down in the fifth and he really put a big effort in, that was needed and I felt a lot better today. Leo mixes the height so well and he's so tricky around the front, so I had to be disciplined and get on top of him quickly, so I'm glad to win that.
"Emyr is good at winning those kind of matches, I warmed up a few times but we're just really glad to get through.
"Scotland had a rest day today, so they're going to be fresher, but we have played against each other a lot of times and it has been tight, so I think we have a good chance."
Result:
Joel Makin (WAL) bt Leo Au (HKG) 3-0: 13-11, 11-4, 11-8 (46m)
Wales coach, David Evans, added: "Getting into the top eight is huge for us.
"They're a young team as well and Joel is doing really well on PSA.  Emyr had a game ball to go two-love up and that could have been it – but before long he was 2-1 down.  To be honest, how he won it, I don't know – it was nothing to do with any coaching, just his grit and determination.  He was 6-3 down in the fifth as well – then won it 11-7!
They're all passionate boys. Joel's had a great season – and to be British number one rounds it all off."