Defending champions Egypt and five-time winners England will go head-to-head in the final of the WSF Men's World Team Squash Championship.
The two teams have faced each other in the last three finals, with Egypt winning two, including the last time in 2017 when the event was held in Marseille, France.
Playing for Egypt is World No.1 Ali Farag, World No.3 Karim Abdel Gawad and reigning World Champion Tarek Momen. While for England, they line up with former World No.1 James Willstrop with World No.19 Adrian Waller and World No.29 Declan James.
All of the action will be available to watch for free for all countries on the Men's World Team Championships Facebook page.
Gawad Prevails in Five-Game Thriller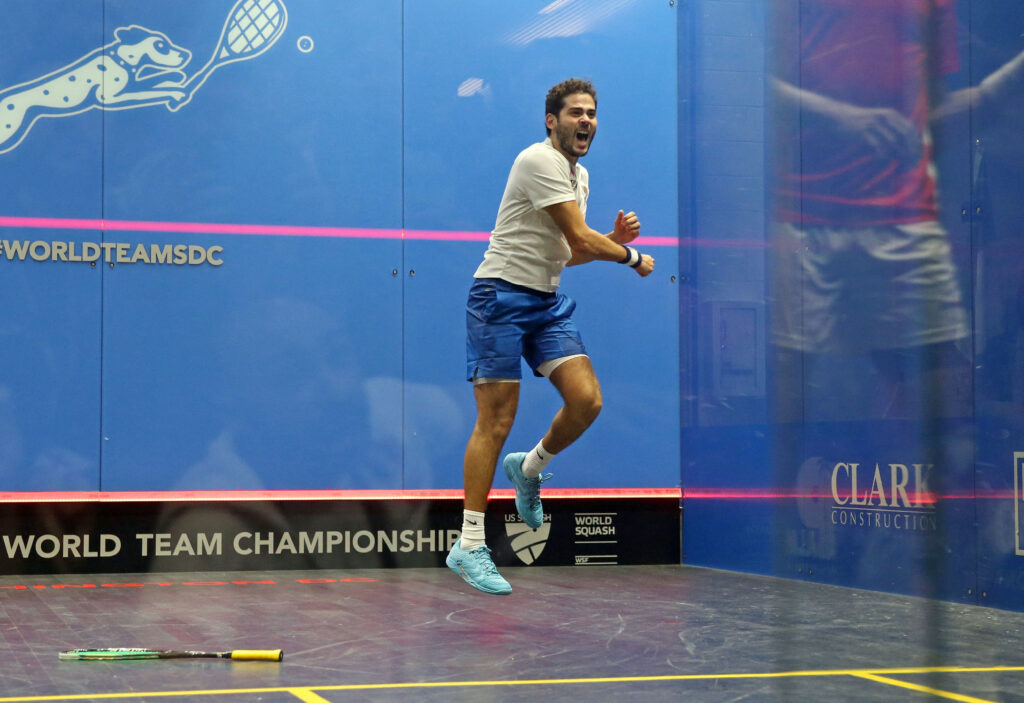 Former World No.1 Karim Abdel Gawad came from 2-1 down to defeat England's World No.29 Declan James to put Egypt 1-0 up in the final.
England's James, who put his country into the final yesterday with a big win over France's Mathieu Castagnet, once again showed his class as he took a surprise one game advantage.
The class of former World Champion Gawad began to show in the second, however, as he levelled the scores. The start of the third was interrupted by a blood injury to the Egyptian as he took a lengthy break to deal with a nose bleed before James was able to extend his lead once more.
The Egyptian once against battled back in the fourth though to send the first match of the tie to a tense fifth decider, with premature celebrations from Gawad as he thought he had won at 10-9 before his ball was called down. Gawad didn't have to wait too much longer to celebrate though as he closed out 12-10 in the fifth to nudge Egypt ahead.
Result:
Karim Abdel Gawad (EGY) bt Declan James (ENG) 3-2: 9-11, 11-4, 8-11, 11-9, 12-10 (107m)
Farag Seals Egyptian Win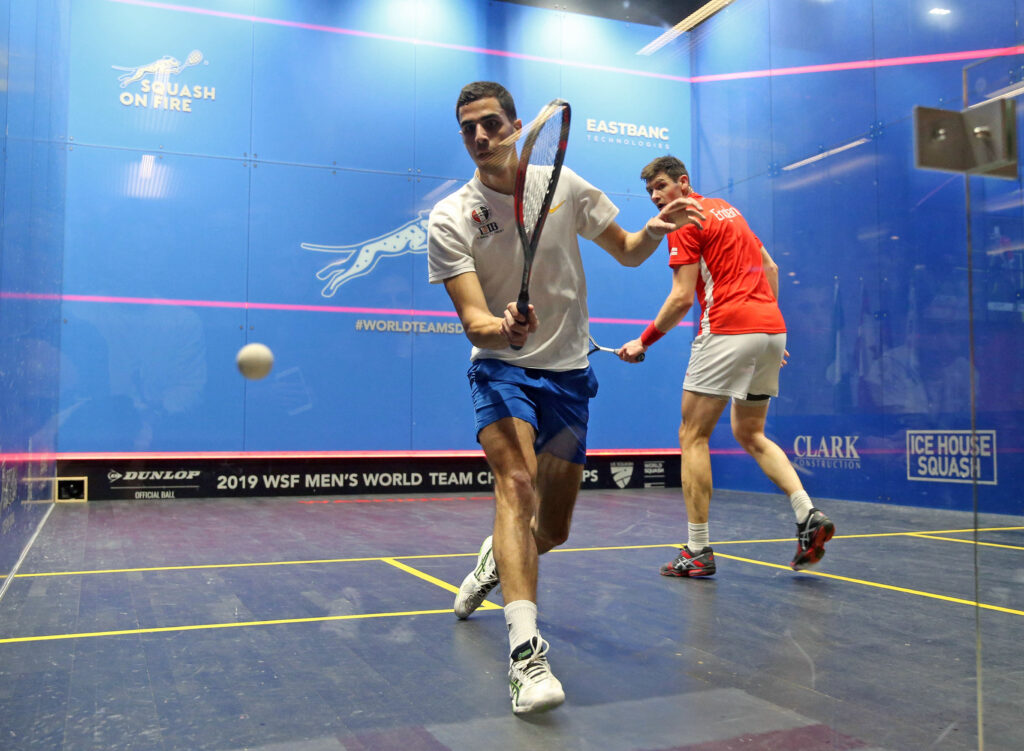 World No.1 Ali Farag delivered once again on the big stage as he powered Egypt to victory in their final with England at the WSF Men's World Team Championship.
Farag, who was following on from Gawad's epic five-game win in the previous match, was in dominate form to take the first two games against World No.19 Adrian Waller, who struggled to cope with the precise hitting of the Egyptian.
The tall Englishman battled back well in the third though, saving three championship balls to take the match to a fourth. Farag got his concentration back on track in the fourth, however, as he powered to an 11-6, 11-6, 12-14, 11-4.
That win means that Egypt successfully defend their title and win their fifth Men's World Team Championship title.
"It feels amazing," said Farag. "We came here as favourites on paper, but from the beginning it was tough and we were dropping games and matches, which shows the level of squash. Especially today, you saw the match between Dec and Karim, it was world class and I'm glad to have been part of it.
"I was lucky enough to play the last point, but it was a team event and I'm very proud to have been a part of it."
Result:
Ali Farag (EGY) bt Adrian Waller (ENG) 3-1: 11-6, 11-6, 12-14, 11-4 (57m)