Golan Gives Spain Perfect Start Against Argentina
Spain's Borja Golan has given his country the perfect start to their tie against Argentina, where they know a win will see them top Pool E.
The former World No.5 took the first game comfortably, but saw Robertino Pezzota fight back to level the match after two games.
However, the Spaniard was able to battle his way through both the third and fourth games to get the victory in the match, giving Spain the advantage in the tie.
Cornes Seals Top Spot For Spain In Pool E
Carlos Cornes Ribadas took victory over Jeremias Azana in the second rubber of the clash between Spain and Argentina to secure top spot for the Spaniards in their pool.
After Golan had defeated Pezzota, Cornes knew all he had to do was win to secure Spain's place as the winner of Pool E, and he delivered, with a straight games victory over Azana.
"It feels amazing. We know it is a very long tournament so every match is very important, but we are now dreaming big for tomorrow onwards," Cornes said.
"With this team that we have, we have been together for five or six years. Being able to live these experiences with them is so amazing and that is the result of a very good job from our federation.
"I didn't know what to expect tonight because it is such a different court compared to the glass. It took me a while to get going but once I did, it got easier, and I was able to win in three which is very important."
Pajares Secures Whitewash For Spain Over Argentina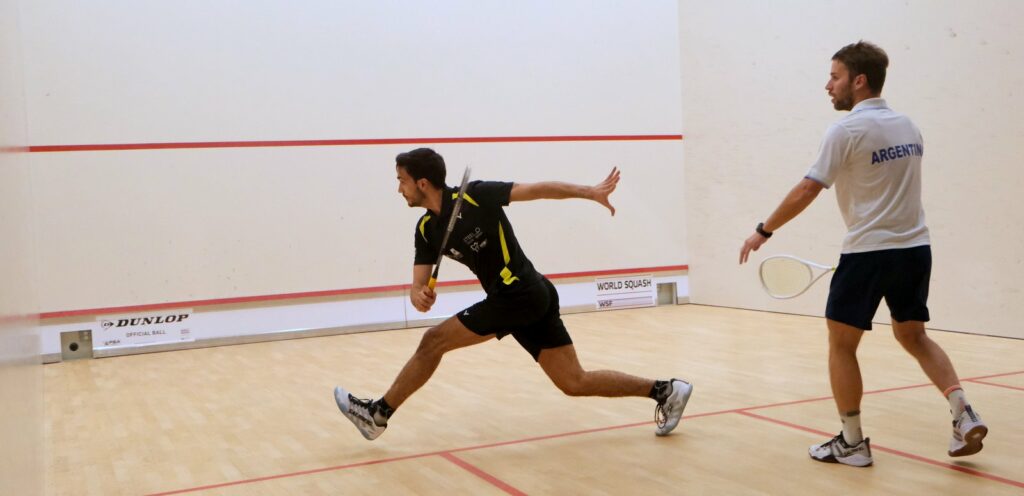 Iker Pajares came through the final rubber with consummate ease, as Spain whitewashed Argentina in the final round of pool matches at the Men's World Team Championships.
Pajares got the better of Gonzalo Miranda in straight games, needing just 23 minutes on court to wrap up the 3-0 win for his country.
Spain go through to the knockout stages of the competition as the winners of Pool E, and will be looking to reach at least the quarter finals as the No.8 seeds.
Results
Borja Golan (ESP) bt Robertino Pezzota (ARG) 3-1: 11-3, 9-11, 11-4, 11-5 (42m)
Carlos Cornes Ribadas (ESP) bt Jeremias Azana (ARG) 3-0: 11-8, 11-8, 11-7 (30m)
Iker Pajares (ESP) bt Gonzalo Miranda (ARG) 3-0: 11-3, 11-5, 11-7 (23m)
Au Downs Altamimi For Hong Kong China Lead
Leo Au has given Hong Kong China the lead in their vital tie against Kuwait, knowing that an overall victory would see the nation through to the knockout stages.
However, it was the Kuwaiti that started the stronger of the two, taking the first game 11-9, but Au was not to be beaten, as he fought to take the second game by the same scoreline, levelling up the match.
The Hong Kong No.1 seed then took the third and fourth games rather comfortably to round out the victory, sending Hong Kong China into a 1-0 lead.
Leung Seals Top Spot In Pool F For Hong Kong China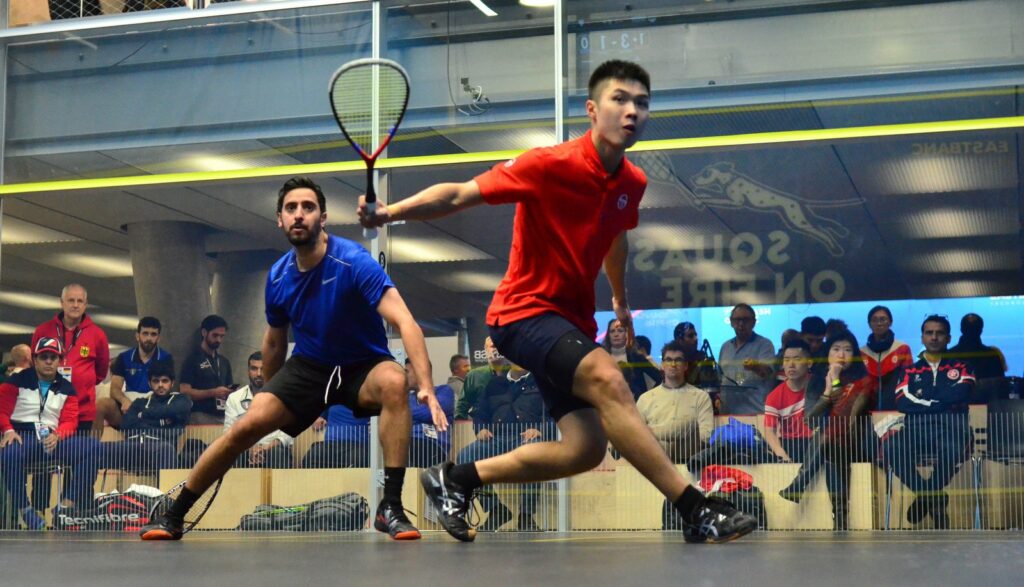 Henry Leung took victory for Hong Kong China against Kuwait's Ali Alarmezi to seal top spot in Pool E for his country.
Leung took the first game with ease, but then found himself in a battle with the Kuwaiti, who was able to battle back to equalise after the fourth game.
It would be Hong Kong China that took the victory, though, with Leung winning the fifth game 11-7 to secure top spot for the nation, and they safe passage through to the knockout stages.
"I am very happy to win today. I hope that we will be able to keep the performances going in the coming matches," Leung said after the match.
"In the first game, I played quite well, but I got a bit confused in the second and third game, but by then, I found my confidence and was able to win."
Yip Seals Whitewash After Al Muzayen Retires
Hong Kong China finished the pool stages with a 3-0 whitewash against Kuwait after Tsz Fung Yip beat Abdullah Al Muzayen in their final rubber.
The Kuwaiti was down 2-1 in games, but 5-1 up in the fourth game, when he was forced to retire with a leg injury, giving the victory to the World No.36.
Results
Leo Au (HKG) bt Ammar Altamimi (KUW) 3-1: 9-11, 11-9, 11-4, 11-7 (44m)
Henry Leung (HKG) bt Ali Alarmezi (KUW) 3-2: 11-3, 9-11, 11-6, 9-11, 11-7 (54m)
Tsz Fung Yip (HKG) bt Abdullah Al Muzayen (KUW) 3-1: 9-11, 11-6, 11-5, 1-5 rtd (25m)
Rösner Overcomes Brits To Give Germany Lead
'German Tree Chopper' Simon Rösner has given his country the early lead in their tie with South Africa, after getting the better of Jean-Pierre Brits.
The World No.6 did so at a canter, restricting the South African to just a single point in both the first and second games.
Although Brits started the third well, Rösner was able to see the match out in just 25 minutes, putting Germany ahead in a crucial tie in determining the outcome of Pool E.
Valentin Wraps Up German Win Over South Africa
Valentin App secured victory for Germany over South Africa, as he won the second rubber of their final Pool E clash in Washington, D.C.
The German was comfortable throughout with his performance, allowing Dylan Groenewald, making his debut at the Men's World Team Championships, no more than six points in any of the three games.
Rapp won out 11-6, 11-5, 11-6 to seal a straight games victory in 31 minutes to put Germany into the knockout stages of the competition.
Kandra Seals Germany's Qualification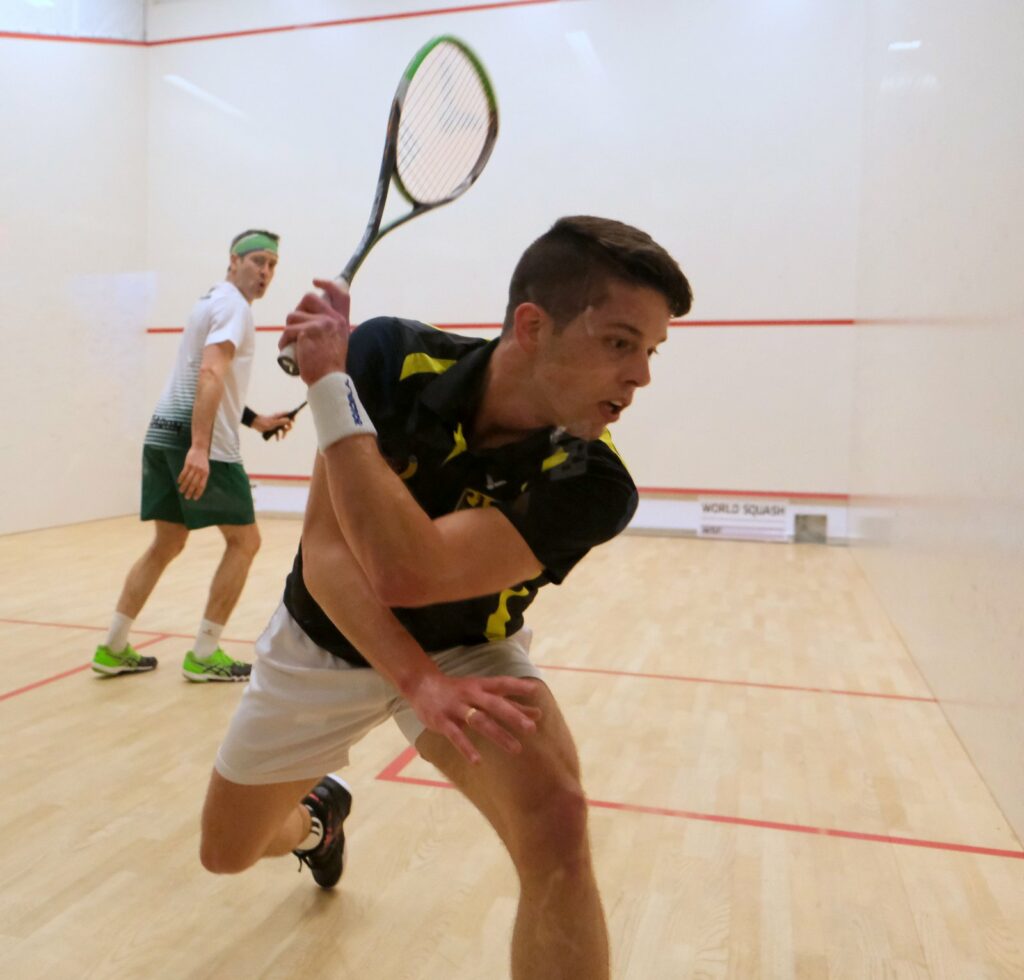 Germany No.2 Raphael Kandra sealed a whitewash victory for his country over South Africa, as he beat Gary Wheadon in the final rubber of their Pool E clash.
Kandra won in straight games over the South African to claim a 3-0 win for the German's in both his match, and the overall tie, as the No.5 seeds advance to the knockout stages.
Results
Simon Rösner (GER) bt Jean-Pierre Brits (RSA) 3-0: 11-1, 11-1, 11-4 (25m)
Valentin Rapp (GER) bt Dylan Groenewald (RSA) 3-0: 11-6, 11-5, 11-6 (31m)
Raphael Kandra (GER) bt Gary Wheadon (RSA) 3-0: 11-3, 13-11, 11-6 (32m)