Wales and Canada go head-to-head in the last match on court one of the pool matches with the winner reaching the last 12 stage of the tournament.
England have already topped the group and therefore receive a bye into the quarter finals, but there is still one more place up for grabs in Pool B.
Makin Starts Strong for Wales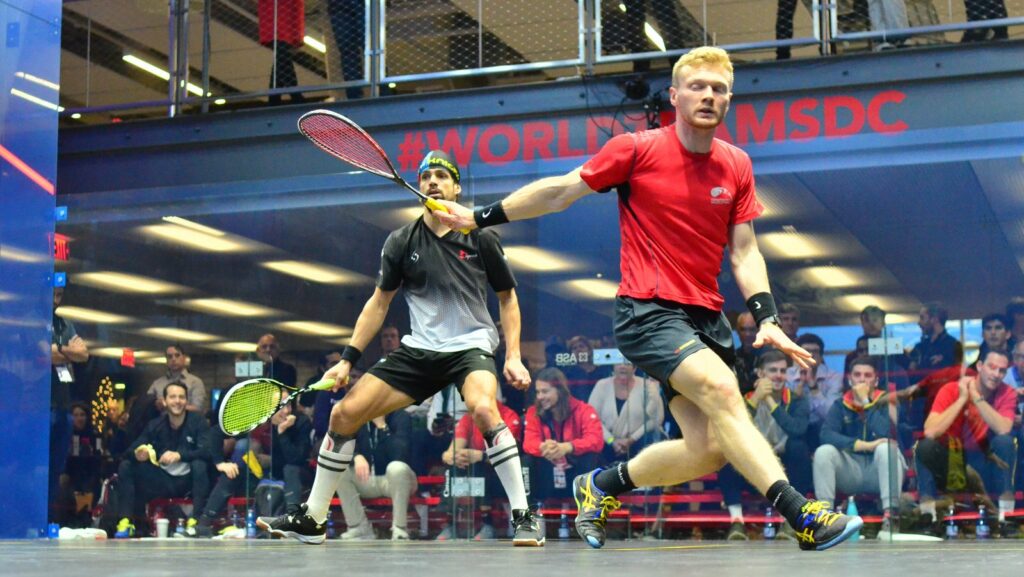 Welsh No.1 Joel Makin ensured a strong start for Wales as he downed Canada's Shawn DeLierre in straight games to put Wales in a strong position of qualifying.
The World No.12 was pushed close in the first game against the unpredicatable Canadian, however, Makin soon settled into his rhythm and game plan to comfortably close out by an 11-9, 11-1, 11-6 margin.
"It was a tough match today, it's always tricky against Shawn. He was doing some funny stuff, in the third point of the match he has already gone for a corkscrew serve," said Makin afterwards.
"He was playing well and being quite difficult at the start, so I had to close that down and once I got a structure it was fine.
"It was a big win for Emyr, I'm not sure what Nick is ranked now but he has been a lot higher than Emyr, it was a big second game and that puts us through so that's great.
"We all knew we had a good chance if we were on it from the start. I felt good once I'd won that the two guys were favourites going into their matches and I think we are all happy with how we played."
Result:
Joel Makin (WAL) bt Shawn DeLierre (CAN) 3-0: 11-9, 11-1, 11-6 (28m)
Evans Helps Wales Qualify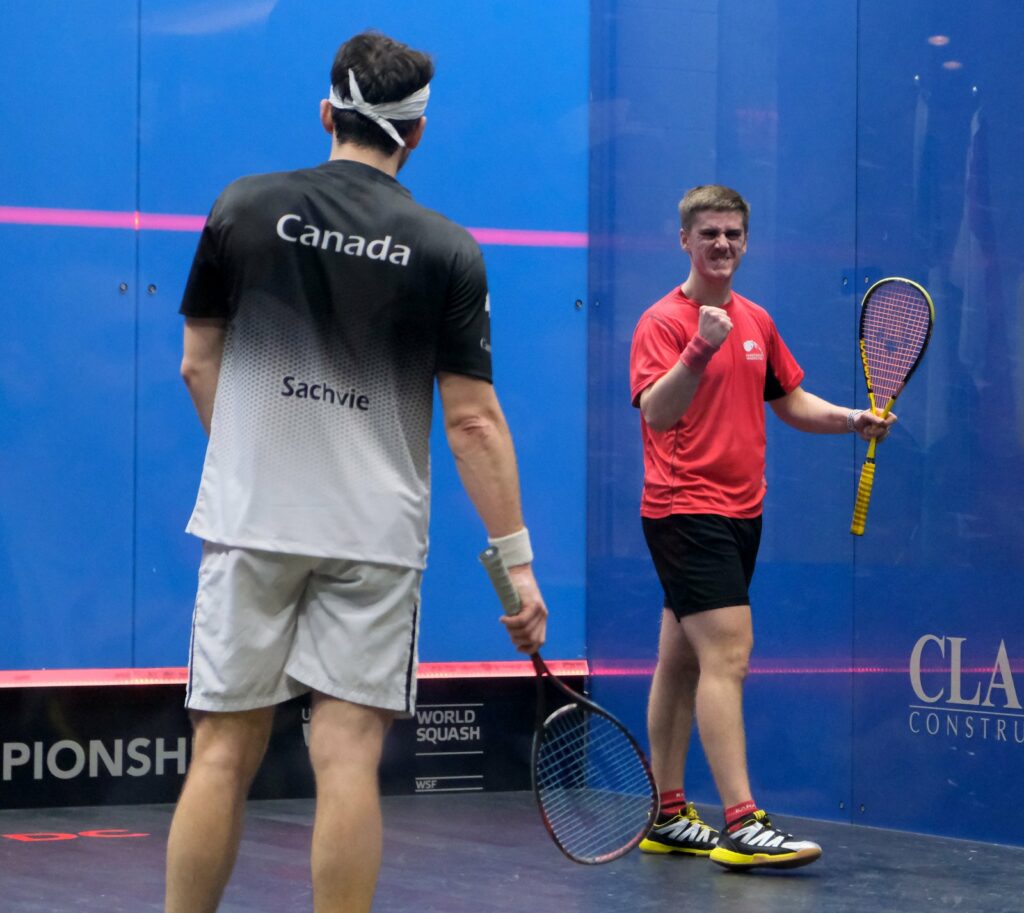 World No.111 Emyr Evans put in a big performance to see Wales book their place in the final 12 of the Men's World Team Championship after taking out Canada's World No.107 Nick Sachvie in straight-games.
The 23-year-old from Cardiff started well to take the first game, before a length second saw Evans forced to save five game balls as he snatched Sachvie's chance to get back into the match to take a vital second.
From then on it was the Welshman who took full control to close out the game in three and seal Wales' fate.
"I'm relieved and really happy to get the win," said Evans following his win. "That second game was crucial, it was so physical, 2-0 is such a big lead compared to 1-1 and I knew that a good start in the third would put me in a good position.
"I just told myself to try and stay as relaxed and calm as possible. I can get quite tense quickly, so I knew I needed to relax and don't get uptight.
"We can go really far in this tournament, with Joel at one and Peter at two, I think we always play above our seeding, so you never know."
Result:
Emyr Evans (WAL) bt Nick Sachvie (CAN) 3-0: 11-7, 17-15, 11-4 (51m)
Canada's McCue Defeats Creed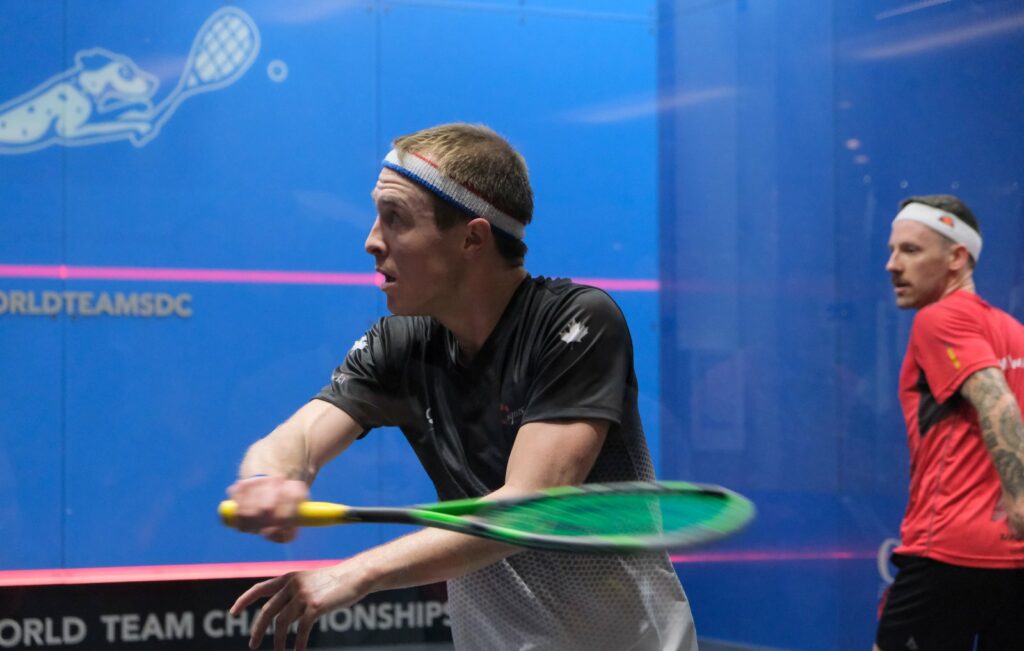 Canada's Michael McCue made sure it wasn't a clean sweep of victories for Wales as he defeated Peter Creed by an 11-5, 11-5, 12-10 scoreline.
The Canadian was in complete control in his 33 minute battle with Creed as he claimed the first two games comfortably, before a tight finish saw him forced to close out on the tie-break.
Unfortunately for McCue the damage was already done for Canada with Wales winning the previous two matches to book their place in the next round of the tournament.
Result:
Michael McCue (CAN) bt Peter Creed (WAL) 3-0: 11-5, 11-5, 12-10 (33m)