The final tie of the day on the all-glass show court at Squash on Fire for the WSF Men's World Team Championship sees England go up against New Zealand.
The two teams will be battling it out for a place in the semi-finals where they will face the winner of France v Spain.
All of the action will be available to watch for free for all countries on the Men's World Team Championships Facebook page.
Willstrop Downs Grayson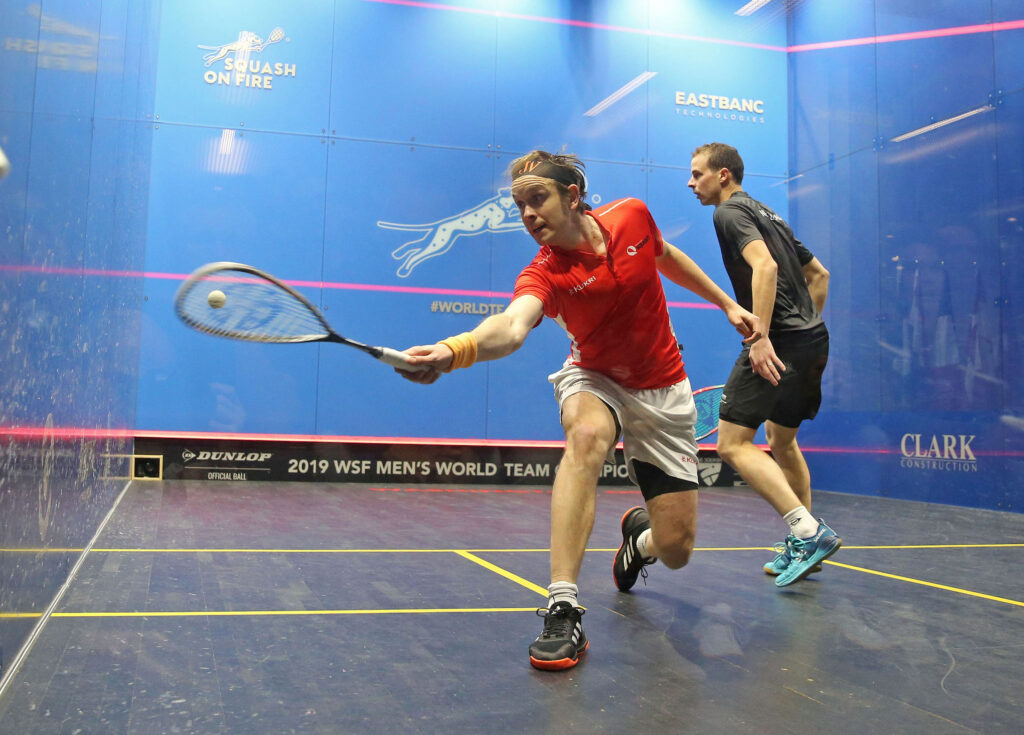 England's former World No.1 James Willstrop put his country in a commanding position to reach the semi-finals after defeating New Zealand's Campbell Grayson to put the first point on the board in favour of the English.
The Marksman utilised his experience to take a close first game before striding to victory in the remaining two to take a 12-10, 11-6, 11-5 victory.
Result:
James Willstrop (ENG) bt Campbell Grayson (NZL) 3-0: 12-10, 11-6, 11-5 (48m)
Coll Takes Kiwis Back Level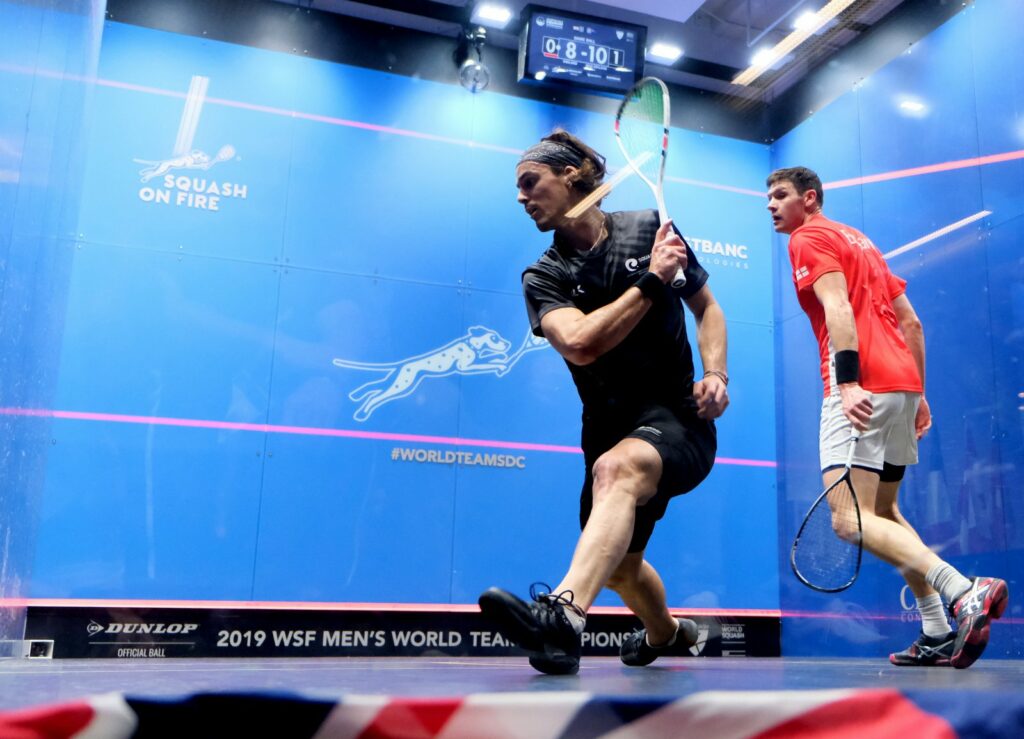 World No.5 Paul Coll put New Zealand back on level terms against England as he powered past Adrian Waller in straight games.
The leading Kiwi was at his best with a strong showing at the front of the court to match his usual length hitting as he comfortably despatched the Englishman, who despite a close second game, ultimately fell short to the World No.5.
Result:
Paul Coll (NZL) bt Adrian Waller (ENG) 3-0: 11-4, 11-9, 11-5 (37m)
Selby Battles Past Williams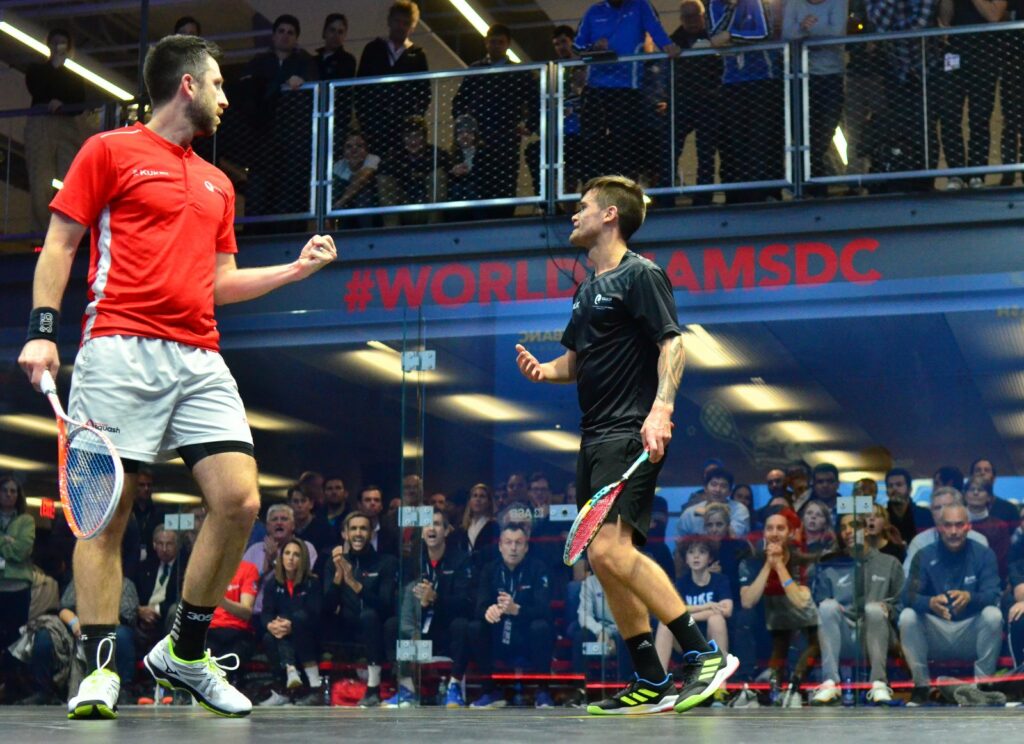 England captain Daryl Selby was forced to work hard to secure his country a place in the semi-finals of the WSF Men's World Team Championship as he was pushed all the way in a tight four-game battle with Evan Williams of New Zealand.
Williams started brightly to pile the pressure on higher-ranked Selby as he nullified the usual shot making flair from the Englishman to take the first game.
The Englishman was once again pushed by Williams in the second, who showed no signs of letting up, with Selby forced to save two game balls to stop himself from going two-games down as he clinched a vital second.
That seemed to get the experienced Selby back on track as he was able to maintain his composure to close out 8-11, 14-12, 11-9, 11-8 in 56 minutes and secure England's place in the semi-finals where they will face France after they defeated Spain.
"Obviously I'm feeling good after getting the win but also a little emotional," said Selby afterwards.
"It's tough because I know this is probably my last Worlds, so playing in a team environment again is always very special and different – you can see that in the way players play. Nothing is done until it's played, on paper I probably should win without it being as tough as that but Evan showed what a good player he is. He played great squash, put me under a lot of pressure and I was probably a bit lucky to get it done in four.
"I always fancy myself to come back from two games down anyway, so that is a little safety net in the back of your head, but I've got a lot of experience and I need to use that at crucial times. I didn't play great today, but that was probably a lot down to him because he nullified my game, but a win's a win."
Result:
Daryl Selby (ENG) bt Evan Williams (NZL) 3-1: 8-11, 14-12, 11-9, 11-8 (56m)