The WSF Men's World Team Squash Championship is heating up with the quarter finals getting underway at Squash on Fire in Washington DC today.
It's an all-British battle in the second tie of the day as Scotland go head-to-head with Wales in a fierce clash where the winner will take on defending champions Egypt in the semi-finals.
All of the action will be available to watch for free for all countries on the Men's World Team Championships Facebook page.
Clinical Creed Conquers Clyne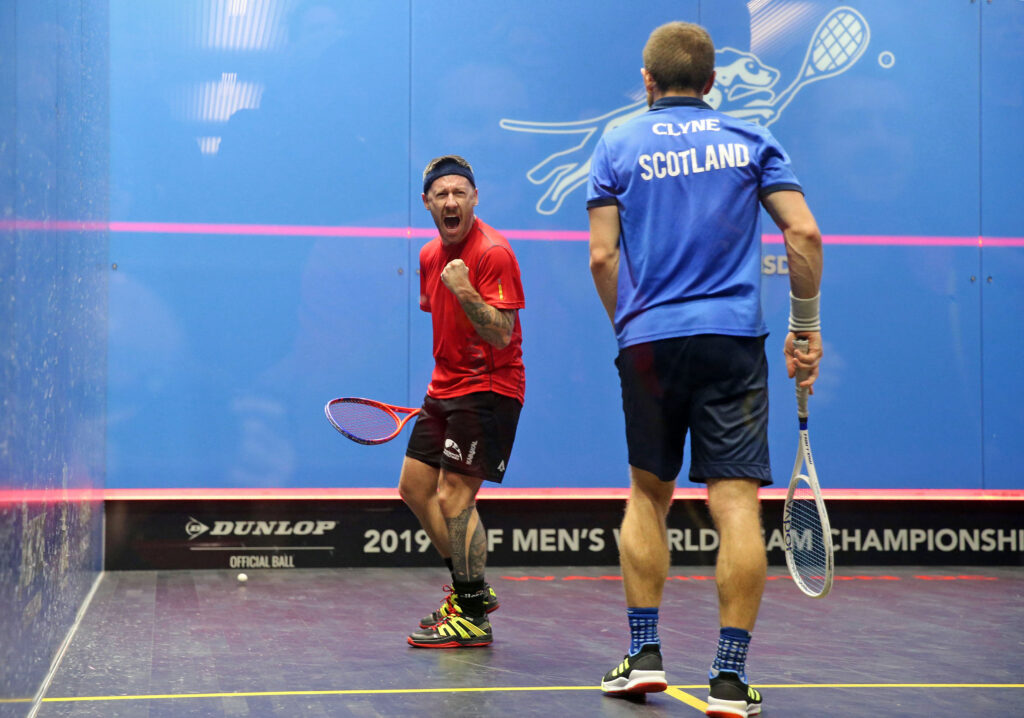 World No.75 Peter Creed conquered World No.39 Alan Clyne in a huge victory that saw Wales go ahead against British rivals Scotland to see who will reach the semi-finals of the WSF Men's World Team Squash Championship.
The Welsh No.2 put in a massive performance as he showed off his flair and dynamic movement to nullify higher ranked Clyne and claim an 11-9, 11-4, 11-8 victory in 47 minutes, much to the delight of the Welsh bench.
Result:
Peter Creed (WAL) bt Alan Clyne (SCO) 3-0: 11-9, 11-4, 11-8 (47m)
Makin Sweeps Aside Lobban for Wales Victory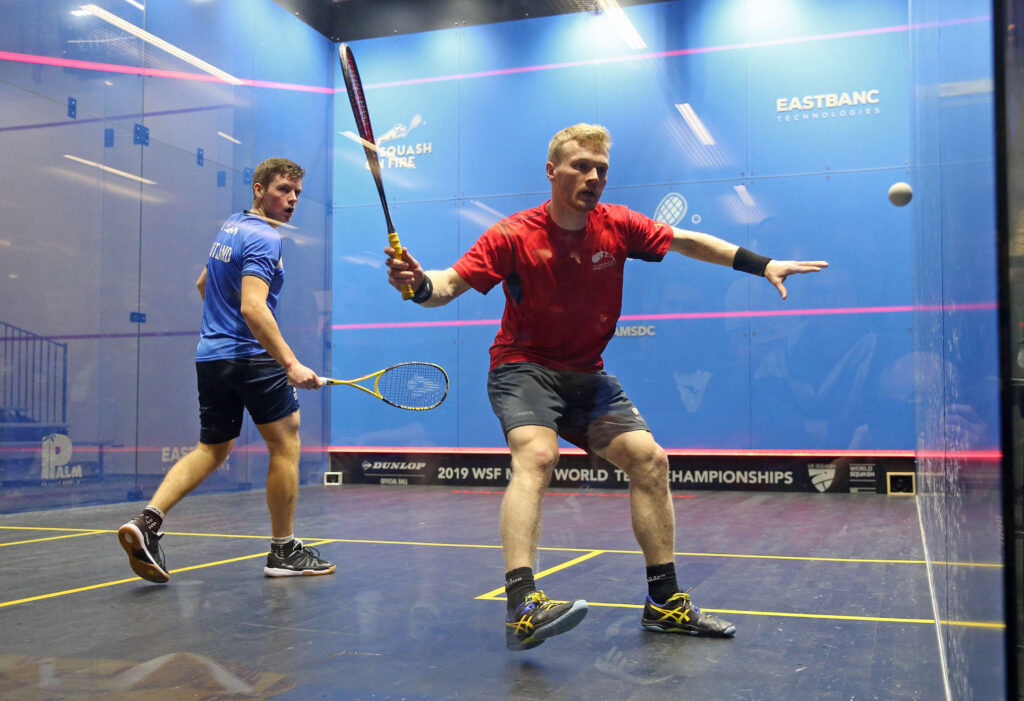 Welsh No.1 Joel Makin swept aside Scottish No.1 Greg Lobban to claim Wales' first semi-final place at the WSF Men's World Team Championship since 1999.
The World No.12 was pushed in a tight opener two games with the first game going all the way to 15-13 before doubling his advtantage by an 11-8 margin in the second in a feisty affair.
The third proved to be much more straightforward for Makin, however, as he was able to close out comfortably to secure a place in the semi-finals for Wales, where they will take on defending champions Egypt.
"Creedy played a joke there, he didn't make many errors and was attacking," said Makin afterwards.
"When he's moving well like that he's really hard to break down, so I knew I had to play well and wrap it up. I knew I just had to be solid and he was so broken up and it's not the way you want to play but that's what you have to do in these kind of situations is just get through them.
"Emyr closed out a big win yesterday and Creedy did the same today. We back ourselves, we are a good team and we did well today."
Result:
Joel Makin (WAL) bt Greg Lobban (SCO) 3-0: 15-13, 11-8, 11-5 (57m)
David Evans, Wales coach, added: "I'm very, very pleased.  Coming here, we were looking for a top eight finish, for our funding, but when the draw opened up it was a massive opportunity for the boys – and they've taken it with both hands.  
"We play Scotland a lot in the Europeans – but on a three-man team, there's a different dynamic.  But they were probably thinking the same today, that there was a massive opportunity to get through to the semi-finals.  And, luckily, now we're here.
"We're playing Egypt now, the number one seeds – but as you can see, Germany took them very close today – and with only three players in the team, anything's possible. 
"Joel, our number one is capable of beating anyone in the world at the moment.  I know our boys will give it everything."