Action from this first day of the WSF Men's World Team Championship held in Washington D.C. in the United States of America continues today with England in action against Canada in the final tie of the day on court one.
There will be action taking place across all four courts at Squash on Fire and you will be able to make sure you don't miss any of the action by watching for free on the Men's World Team Championships Facebook page.
Selby Overcomes Sachvie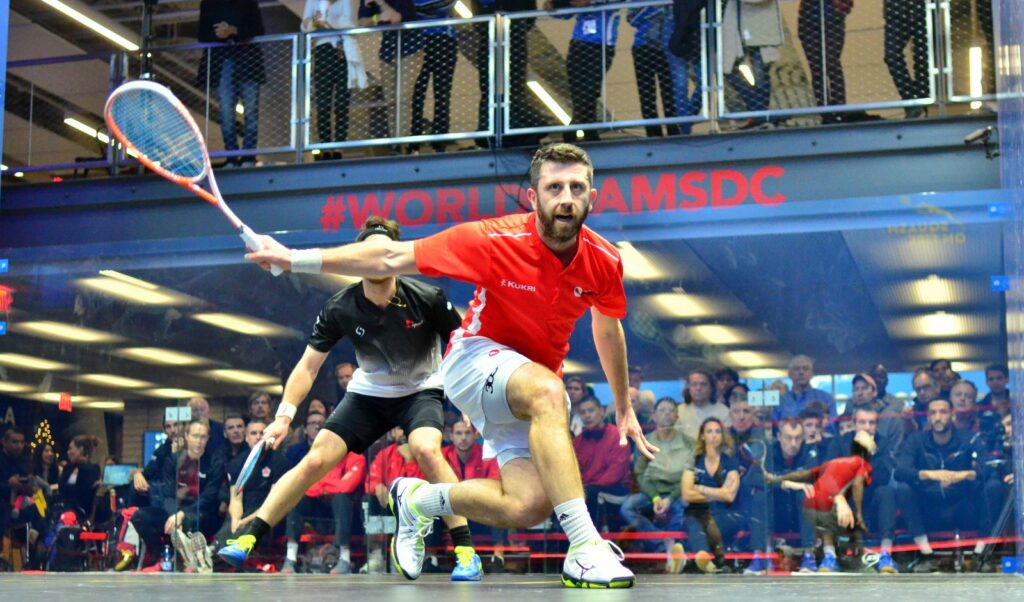 England captain Daryl Selby secured a 3-0 win over Canada's Nick Sachvie in the opening match of the England v Canada tie as he utilised his experience to overcome the 27-year-old.
Selby, who is featuring in his fourth World Team Championship, led his country strongly in the first match as he set up the platform for an England victory with a controlled performance.
"Any time you can captain your country it fills you with pride. I've been playing for more than 30 years and I've done it a few times at the Europeans, but this is the first time at World Championships.
"We've got a great team with a really good spirit, I say a big team, but I feel small in this team – they're all over 6ft and I'm the little guy which doesn't happen very often! We've got a lot of heart and we won't be easy to beat this week.
"Nothing is won on paper. Sport if a beautiful thing, you can say this team is going to beat that team but it doesn't always happen like that. A team championship is different and there are a lot of good teams out there, not just us and Egypt. It's a going to be a tough and good week and I think there are going to be fireworks this week."
Result:
Daryl Selby (ENG) bt Nick Sachvie (CAN) 3-0: 11-3, 11-8, 11-4 (35m)
Willstrop Secures England Win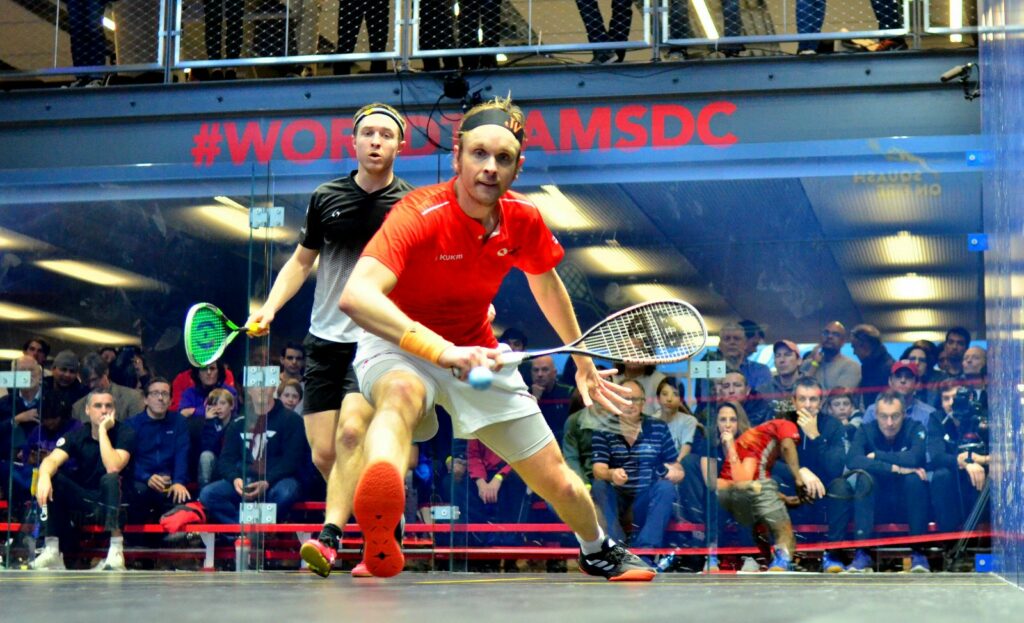 England's former World No.1 James Willstrop secured the win for England in their opening pool match of the WSF Men's World Team Championship after he battled past Michael McCue in four games.
Willstrop was in good form in the opening two games as he took control of the match to put himself and England in pole position in the tie. A lapse in concentration cost the Englishman in the third, however, as McCue fought back to reduce the deficit.
It was the experienced Englishman who was able to close out to take an 11-8, 11-5, 2-11, 11-7 win in 37 minutes.
Result:
James Willstrop (ENG) bt Michael McCue (CAN) 3-1: 11-8, 11-5, 2-11, 11-7 (37m)
James Closes out England Victory Over Canada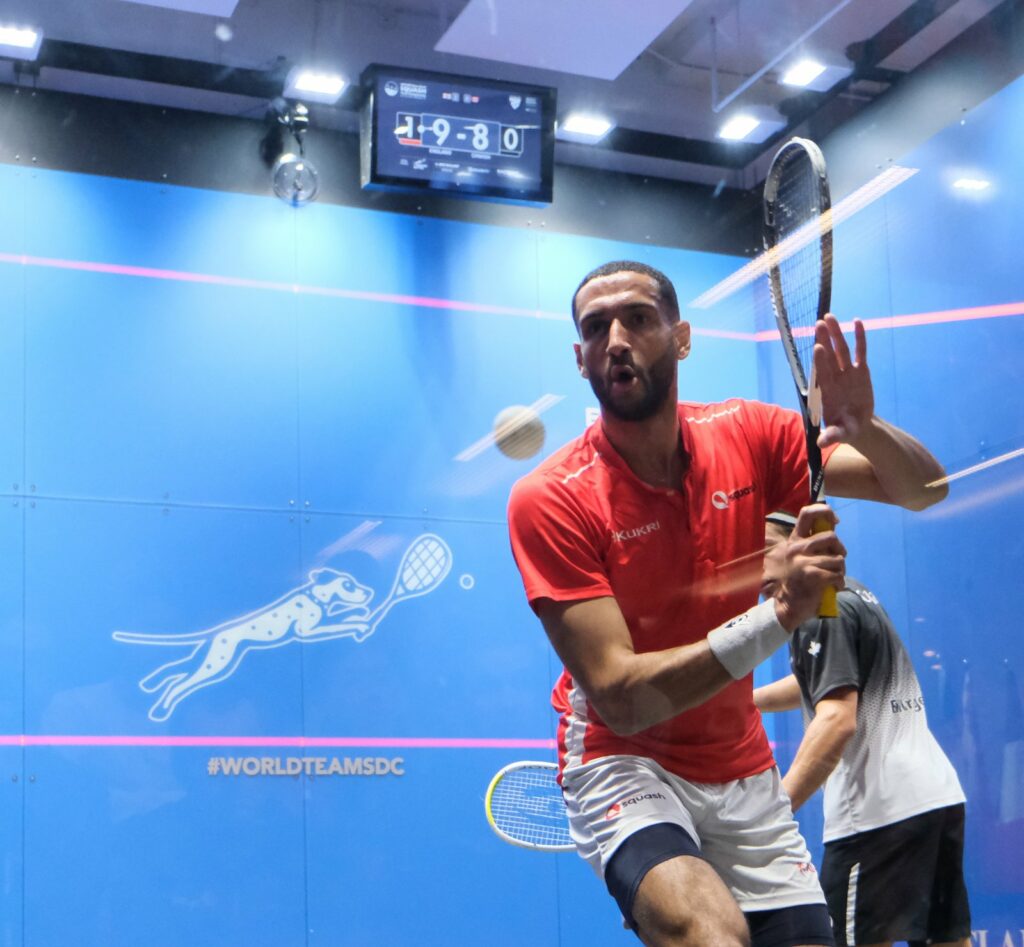 England's Declan James was the last match of the evening on the glass court as he looked to close out a dominant day for Team England against Canada's David Baillargeon.
The tall Englishman was forced to work hard for his victory, however, as the Canadian pushed him close in a tightly fought four-game encounter in Washington DC.
James took the opening game, before Baillargeon levelled the scores in the second. From then on James was able to regain control of the match to close out a 3-0 victory over England over Canada.
England's next match comes against Wales tomorrow at 18:30 local time (GMT-5).
Result:
Declan James (ENG) bt David Baillargeon (CAN) 3-1: 11-8, 10-12, 11-6, 11-6 (52m)