Action gets under way today at the WSF Men's World Team Championship held in Washington D.C. in the United States of America with France in action against Colombia in the second tie of the day.
There will be action taking place across all four courts at Squash on Fire and you will be able to make sure you don't miss any of the action by watching for free on the Men's World Team Championships Facebook page.
Gaultier Marks Comeback With Win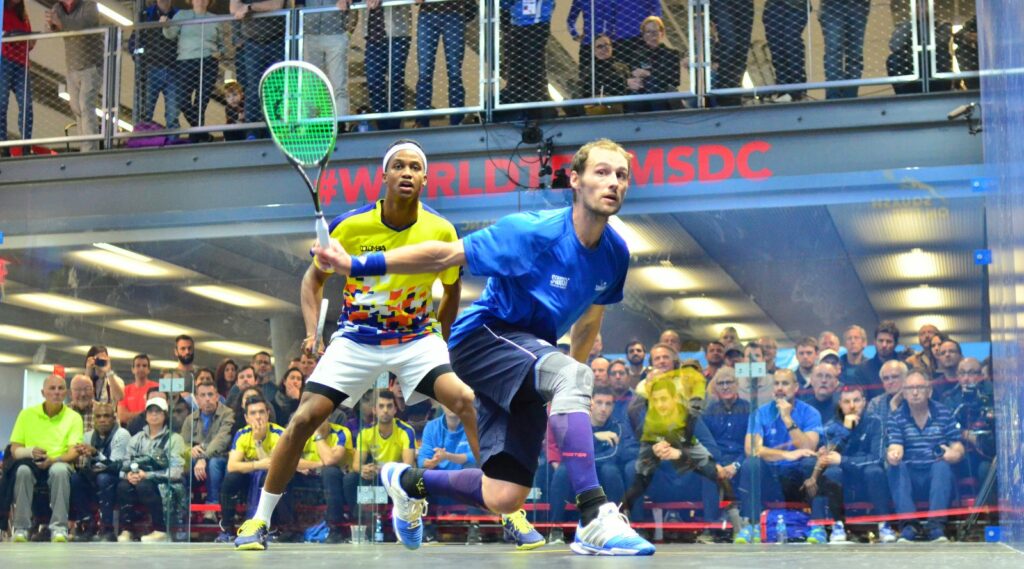 The French General Gregory Gaultier made his long-awaited return to action as he defeated Colombia's Ronald Palomino in straight games to give France the advantage in their first match of the WSF Men's World Team Squash Championship.
Gaultier has been out of action for the last 14 months with a knee injury, which he suffered at the 2018 U.S. Open. However, the former World No.1 came back strongly in his first professional match to down Palomino by an 11-1, 11-5, 11-2 scoreline in 23 minutes and hand France a 1-0 advantage in their tie against Colombia in Pool C.
"It has been a really tough year for me after having two surgeries," said Gaultier afterwards.
"My second surgeon did a great job and gave me the hope to play squash again. It was still 50-50 a couple of months ago between doing no sport and being able to do something. All the work I have been doing with my physios and all the work I have put in every single day has been worth it.
"It's an amazing feeling, it has been 20 years playing for my country and playing in this shirt for my first match means a lot to me and it has always been an honour. We will see how it goes, we have a pretty solid team and we are looking forward to doing something good."
Result:
Gregory Gaultier (FRA) bt Ronald Palomino (COL) 3-0: 11-1, 11-5, 11-2 (23m)
Marches Claims Victory for France on Day One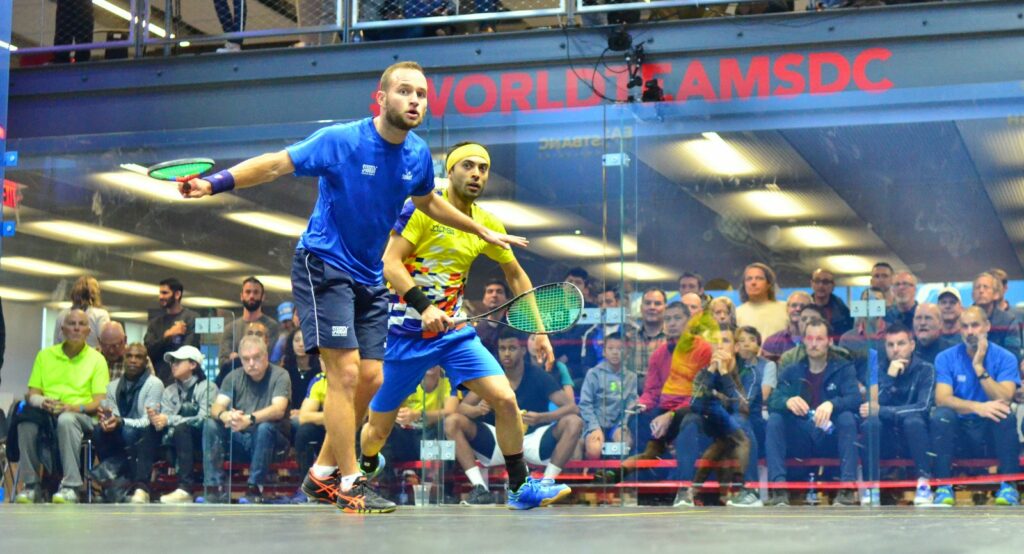 France's Gregoire Marche ensured France got their Men's World Team Championship campaign up and running with a win in the pool stage as he built on Gaultier's win in the opening match to defeat Colombia's Juan Camilo Vargas.
The 'Acrobat' Marche was in dominant form to show that France are strong contenders at the Championships as he claimed an 11-6, 11-2, 11-7 victory in 36 minutes.
Result:
Gregoire Marche (FRA) bt Juan Camilo Vargas (COL) 3-0: 11-6, 11-2, 11-7 (36m)
Masotti Completes Clean Sweep for France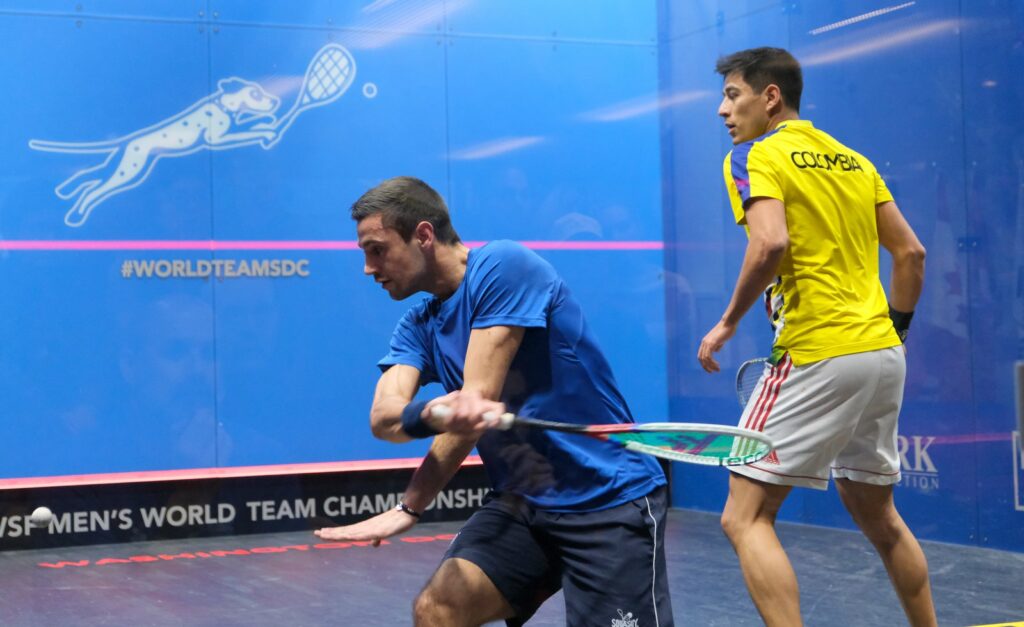 France's Baptiste Masotti completed three wins out of three for Team France as he took out Colombia's Erick Herrera by an 11-5, 11-6, 11-3 margin in 24 minutes.
It was a strong day for the French contingent who did not drop a game in any of their three matches as they produced the goods to top Pool C as it stands.
Result:
Baptiste Masotti (FRA) bt Erick Herrera (COL) 3-0: 11-5, 11-6, 11-3 (24m)