The first day of the WSF Men's World Team Squash Championships started in Washington, D.C. today, with eight matches taking place across the side courts at Squash On Fire.
24 countries took to the courts to try and get their MWTC campaigns underway with a victory.
Grayson Gives New Zealand The Perfect Start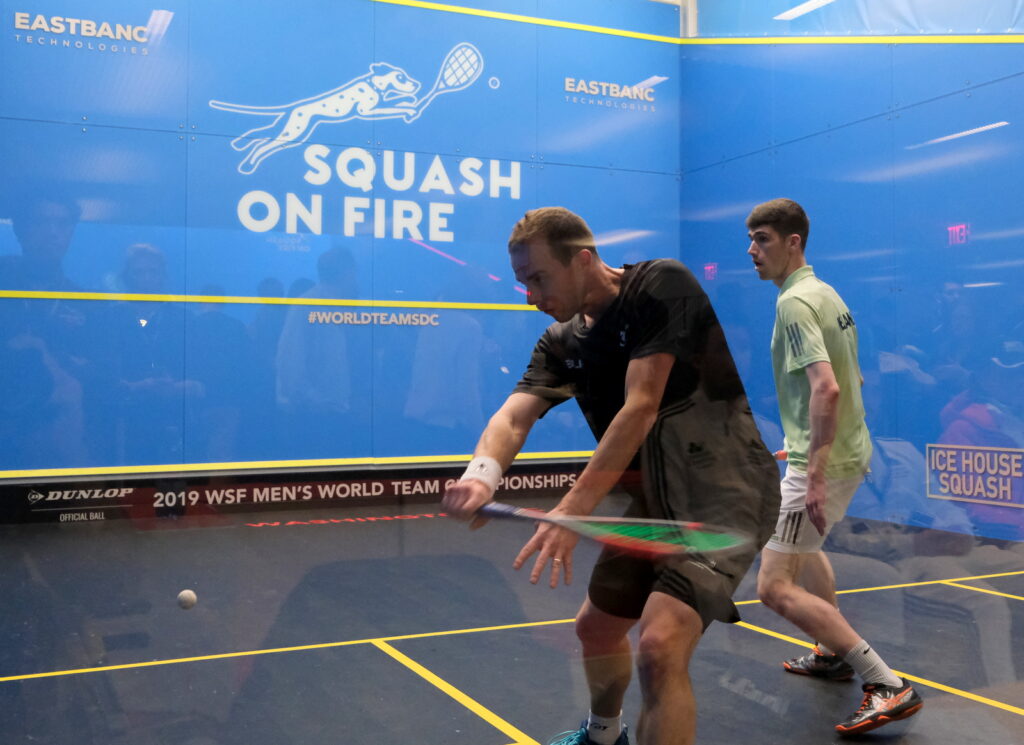 Campbell Grayson has given New Zealand the best start possible in their tie with Ireland, on the first day of the WSF Men's World Team Squash Championships.
The Kiwi was up against the unranked Oisin Logan, who put up a solid fight against the World No.25, but in the end, Grayson, who has won the Irish Open in the past, took victory here as well.
The New Zealander took the first game 11-8, before then winning both the second and third games in a more comfortable fashion, eventually taking the match in just 32 minutes.
Coll Takes New Zealand To Unassailable 2-0 Lead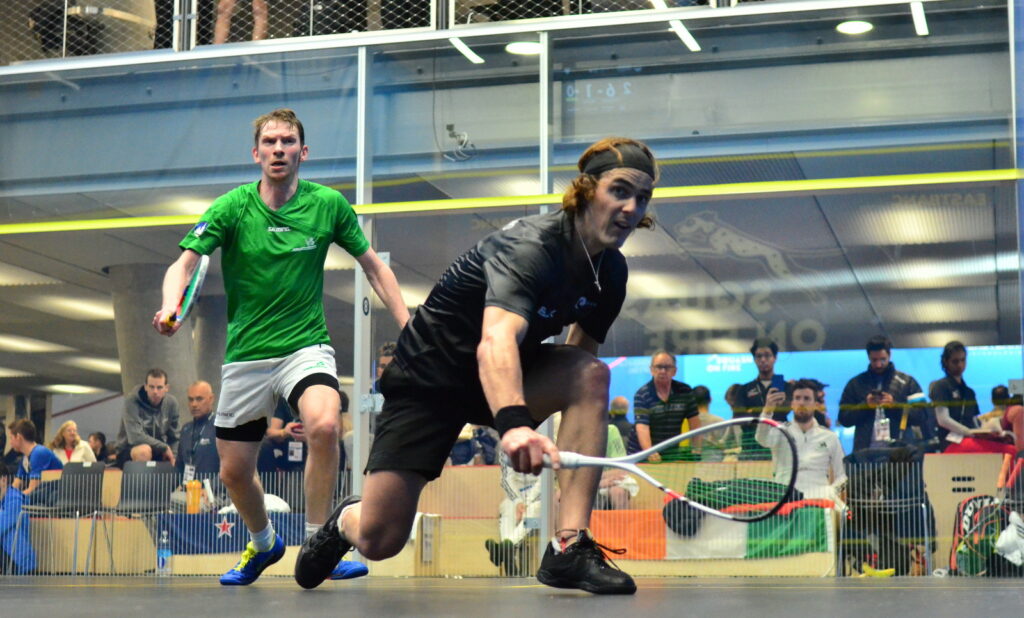 World No.5 Paul Coll has given New Zealand an unassailable lead over Ireland, thanks to his straight games victory over Arthur Gaskin.
'Superman' was in fine form against the unranked Irishman, with some good passages of play giving him the victory. The win seals victory in the tie for New Zealand.
"Always good to get the first win under our belts. Ireland were resting their No.1 today so maybe it was a bit easier that we might have thought, but it is good to get two 3-0 wins under our belt," Coll explained.
I wasn't quite finding my length and range. That court is not a normal glass court, it was a bit funny. It was a fast court, but it was a good run out for me for the first match of the tournament.
Williams Takes New Zealand To 3-0 Win
Evan Williams won New Zealand's third match of their tie with Ireland to give the Kiwis a comfortable 3-0 win in their first appearance of the week.
The World No.93 took the first two games 11-7, before then allowing Richardson, who is the oldest player featuring in the tournament at 47-years-old, just five points in the final game.
New Zealand take the 3-0 win, and will move on to their second Pool D clash which takes place on Monday, against Scotland.
Results
Campbell Grayson (NZL) bt Oisin Logan (IRL) 3-0: 11-8, 11-5, 11-5 (32m)
Paul Coll (NZL) bt Arthur Gaskin (IRL) 3-0: 11-7, 11-7, 11-6 (33m)
Evan Williams (NZL) bt Steve Richardson (IRL) 3-0: 11-7, 11-7, 11-5 (33m)
Clyne Gives Scotland First Win Against Singapore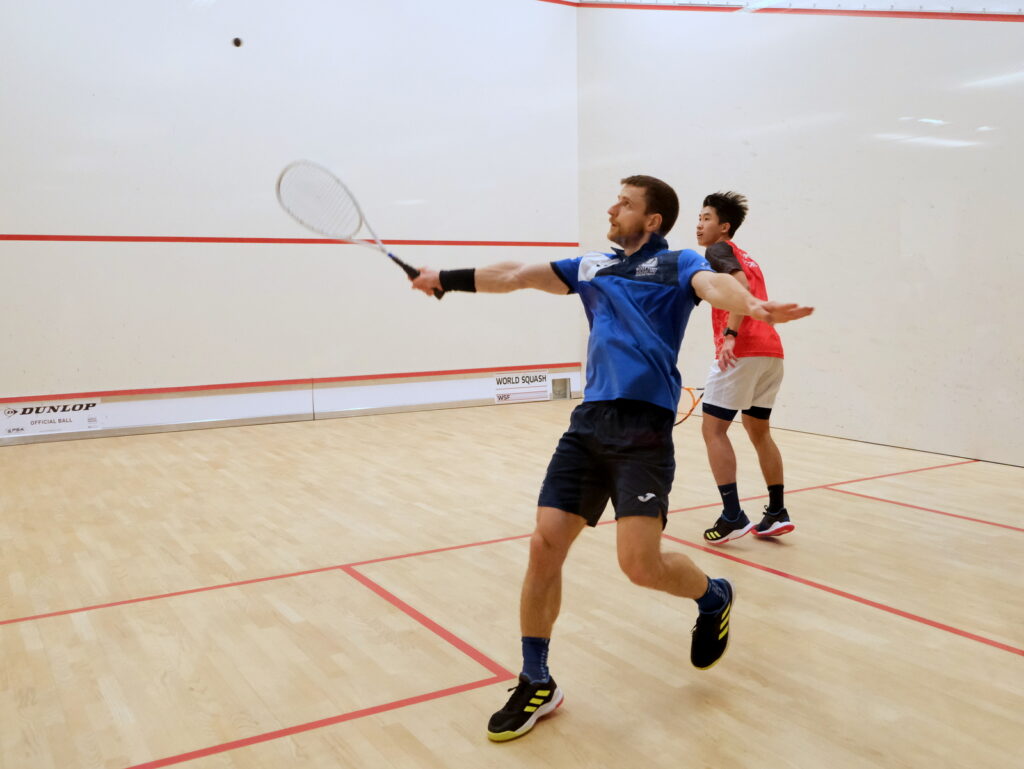 Scotland's No.2 Alan Clyne put Scotland ahead in their Pool D tie with Singapore, as he defeated Chua Man Chin for the first victory of the tournament.
Clyne got the better of the World No.193 inside just 25 minutes, allowing the Singaporean to score just eight points throughout their clash.
The World No.39 won out 11-5, 11-2, 11-1 to give Scotland a 1-0 lead in their opening tie of the week, and he was happy with his performance.
"Very happy to get it underway. We are seeded to win, but Singapore are an unknown quantity. He was testing me a lot in the first but I managed to keep the pace high and get the job done.
"I am not trying to get paid by the minute, I just want to get things done as quickly as I can. I just want to play some good squash and I think I did that today."
Lobban Seals Victory For Scotland Over Singapore
Scottish No.1 Greg Lobban gave his nation a definite victory against Singapore, with a confident 3-0 win in his match over Samuel Kang.
Lobban, who is currently ranked inside the top 30 in the world, played some great squash to take the first 11-6, which then took the momentum for the rest of the match.
He eventually downed the Singaporean star inside half an hour, winning 11-6, 11-8, 11-6, to give Scotland an unassailable 2-0 lead.
Stewart Defeats Tan For Scotland Clean Sweep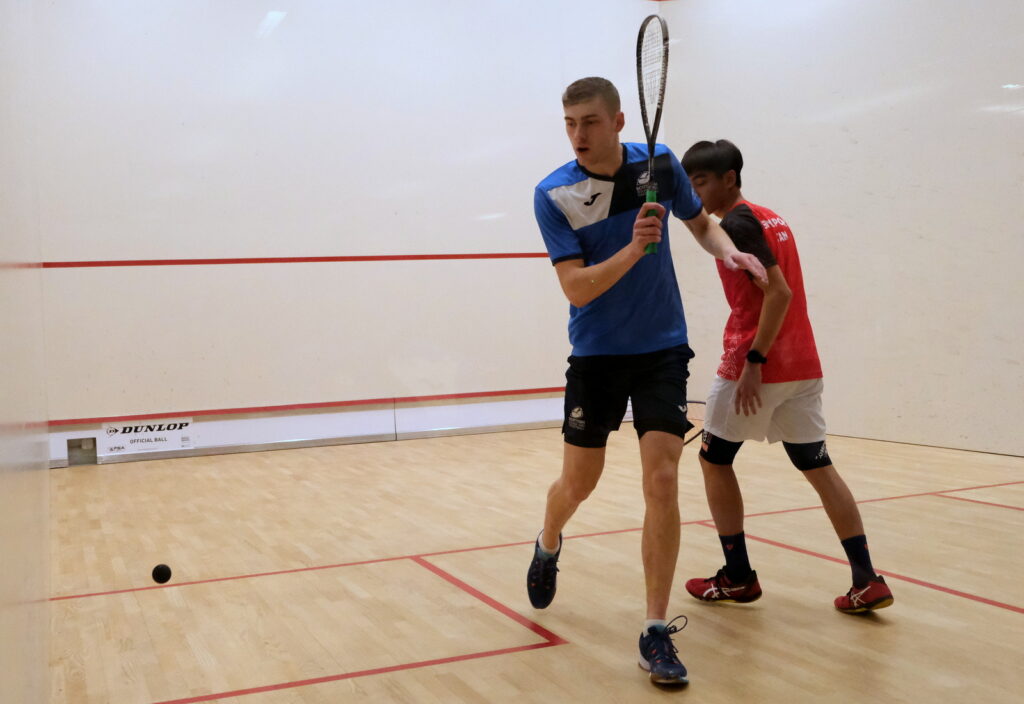 Scotland's Rory Stewart overcame Singaporean Brandon Tan in just 22 minutes to make it a clean sweep for his nation in their opening Pool D match.
Stewart's victory follows two other 3-0 wins from his compatriots, making it a perfect 9-0 to the European nation in their clash with Singapore.
The Scottish No.3 restricted Tan to just 11 points through the entire match, as he wrapped up the win with consummate ease.
Results
Alan Clyne (SCO) bt Chua Man Chin (SGP) 3-0: 11-5, 11-2, 11-1 (25m)
Greg Lobban (SCO) bt Samuel Kang (SGP) 3-0: 11-6, 11-8, 11-6 (30m)
Rory Stewart (SCO) bt Brandon Tan (SGP) 3-0: 11-1, 11-4 11-6 (22m)