The final semi-final of the day will see England take on France to see who will face Egypt tomorrow in the final of the WSF Men's World Team Squash Championship in Washington DC.
Defending champions Egypt confirmed their place in the final courtesy of a hard-fought victory over Wales, while England and France will go head-to-head in a long standing battle with stalwarts James Willstrop and Gregory Gaultier taking to the court.
All of the action will be available to watch for free for all countries on the Men's World Team Championships Facebook page.
Waller Sets England up for Victory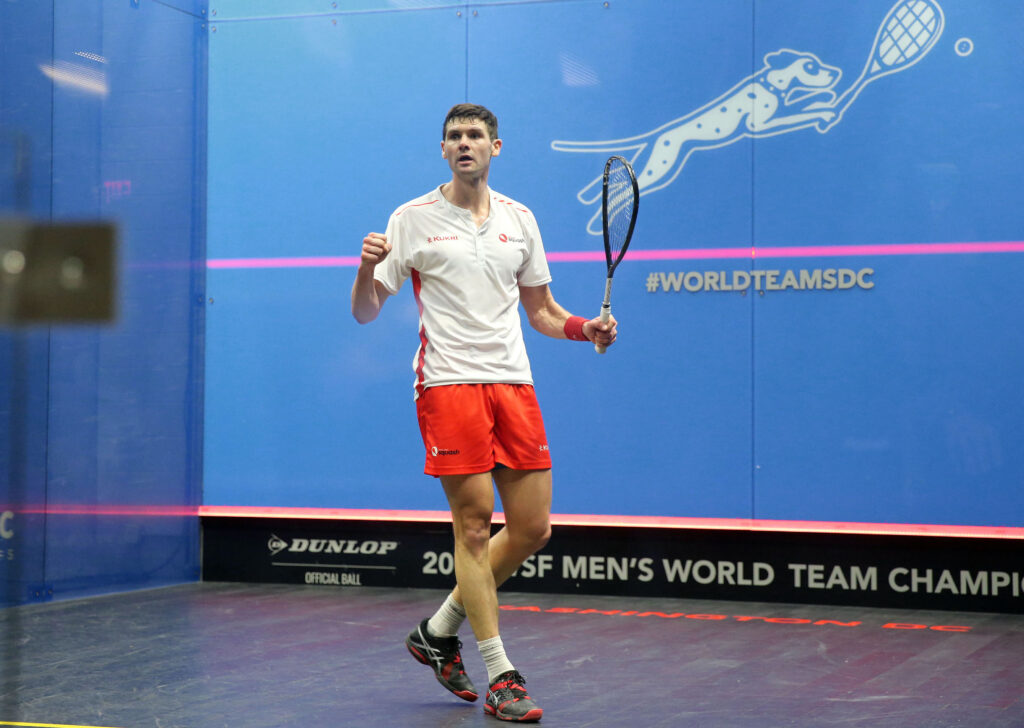 World No.19 Adrian Waller gave England a vital headstart in their tie against France as he defeated French No.1 Gregoire Marche in a tense five-game battle.
Waller took a commanding two game lead and looked as though he was going to seal the game comfortably when he went ahead once more in the third, Marche, had other ideas however as he fired himself up to take the third.
The dynamic Frenchman continued to cause problems and frustrate Waller as he claimed another win in the fourth to set up a fifth final showdown.
However, it was the Englishman who was able to scrape through by the grit of his teeth as he maintained his composure at the crucial moments to claim a 11-9, 11-5, 8-11, 4-11, 11-6 victory in 75 minutes.
Result:
Adrian Waller (ENG) bt Gregoire Marche (FRA) 3-2: 11-9, 11-5, 8-11, 4-11, 11-6 (75m)
The French General Marches Past Willstrop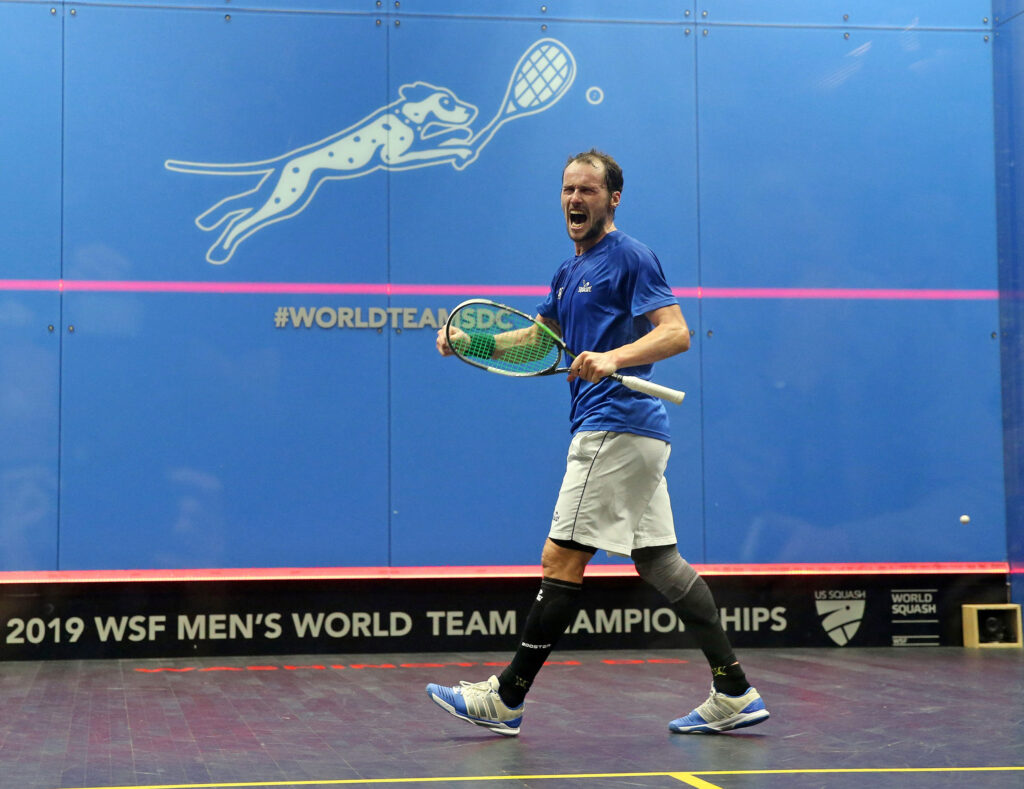 Former World No.1 Gregory Gaultier rolled back the years with an impressive performance against England's James Willstrop to put France back on level terms in the semi-final fixture.
Last year Gaultier was left wondering if he would be able to continue his squash career as he suffered a knee injury that would see him ruled out of action for 14 months and having to learn to walk again. However, the French General showed that he was back with a bang as he marched past experienced Willstrop in straight-games.
The two players have met 43 times throughout their esteemed careers and it was another outstanding performance from Gaultier to add to his 27 victories over the Englishman as he powered to an 11-8, 11-5, 11-5 win.
Result:
Gregory Gaultier (FRA) bt James Willstrop (ENG) 3-0: 11-8, 11-5, 11-5 (43m)
James Sees England Through to Final
World No.29 Declan James put in arguably his best performance of the season as he downed France's World No.26 Mathieu Castagnet to put England through to the WSF Men's World Team Squash Championship final where they will face Egypt for the fourth time in a row.
James, who has been struggling for form on the PSA World Tour this season, was the man to call upon as he played clinical squash to build on Waller's victory in the first match of the tie.
England will now face Egypt tomorrow at 16:00 local time (GMT-5) to see who will take the prestigious trophy.
"I'm lost for words," said James afterwards. "It's one of those moments that you maybe get a couple of times a season. My mindset was what helped me to win, before I went onto the court I didn't put pressure on myself – the team didn't put pressure on me, they just told me to go out there and put a performance in.
"When I started my warm-up it just flicked a switch and I wasn't even myself, I just became this other person and I just said no matter what happens I'm going to go through my process and see what happens.
"Tomorrow is a new day and this tournament has shown you that it's never straightforward in a team event with three people playing. We're going to enjoy this tonight and we'll worry about tomorrow in the morning."
Result:
Declan James (ENG) bt Mathieu Castagnet (FRA) 3-0: 11-6, 11-6, 11-7 (48m)