New Zealand take on Singapore in the first match on the glass court on the last day of pool action at the WSF Men's World Team Squash Championship taking place in Washington DC.
All of the action will be available to watch for free for all countries on the Men's World Team Championships Facebook page.
In order to progress to the knockout stages from Pool D, New Zealand will need to overcome Singapore or hope that Ireland do not win their tie with Scotland.
Up first is Kiwi No.1 Paul Coll against Singapore's Samuel Kang as he looks to put his country on track to reach the knockout stages.
Coll Keeps New Zealand on Track with Win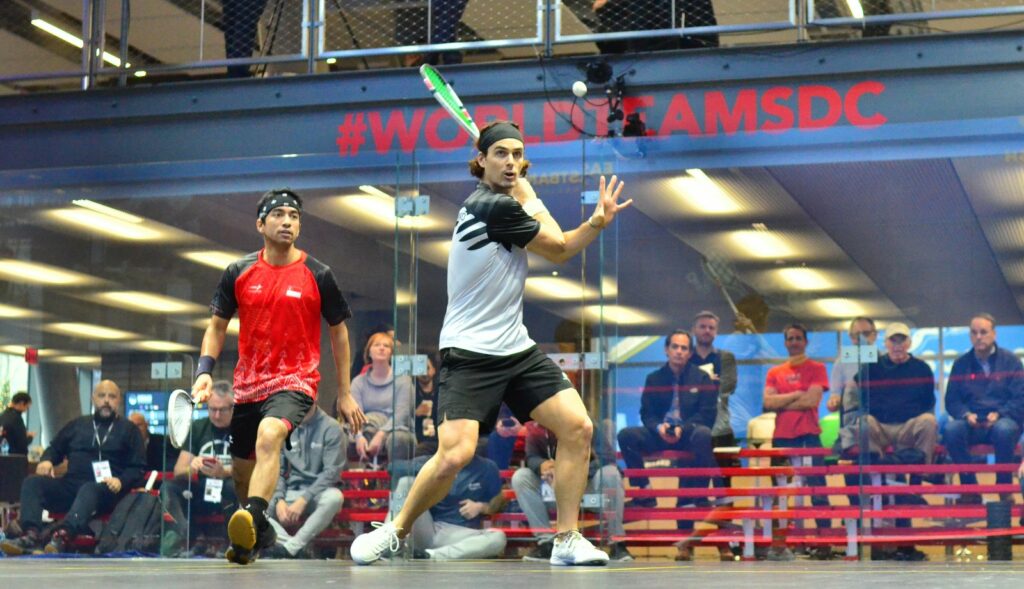 World No.5 Paul Coll ensured he kept New Zealands hopes of a knockout place on track as he overcame Singapore's No.1 Samuel Kang in straight games.
The Kiwi produced a professional and clinical performance to conquer the World No.155 in 31 minutes by an 11-6, 11-5, 11-2 margin and put New Zealand in pole position to qualify second in Pool D.
Result:
Paul Coll (NZL) bt Samuel Kang (SGP) 3-0: 11-6, 11-5, 11-2 (31m)
Chileshe Secures Kiwi Knockout Spot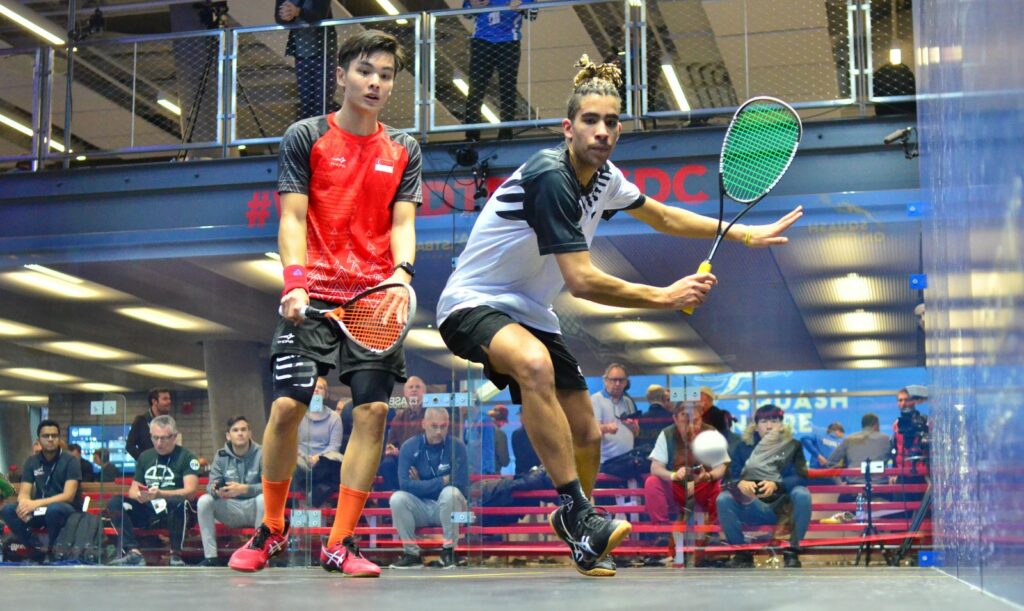 World No.158 Lwamba Chileshe confirmed New Zealand's spot in the next stage of the tournament after he defeated Singapore's Brandon Tan and Ireland lost to Scotland in Pool D.
The 20-year-old Kiwi, who is based in Christchurch, put in an experienced performance on his first outing for the national team at the World Team Championship as he ousted Tan by an impressive 11-7, 11-6, 11-0 scoreline in 23 minutes.
"I was really excited coming into the match," said Chileshe afterwards. "I just really wanted to play my best performance, I was a bit nervous at the start but I just tried to concentrate on my game and I'm really happy with my performance. It feels great to wear the fern for the first time at senior level.
"Everyone has been looking after me really well and has been giving me advice on what to do and what not to do. I'm a pretty consistent guy."
Result:
Lwamba Chileshe (NZL) bt Brandon Tan (SGP) 3-0: 11-7, 11-6, 11-0 (23m)
Grayson Rounds off New Zealand Pool Stage with Victory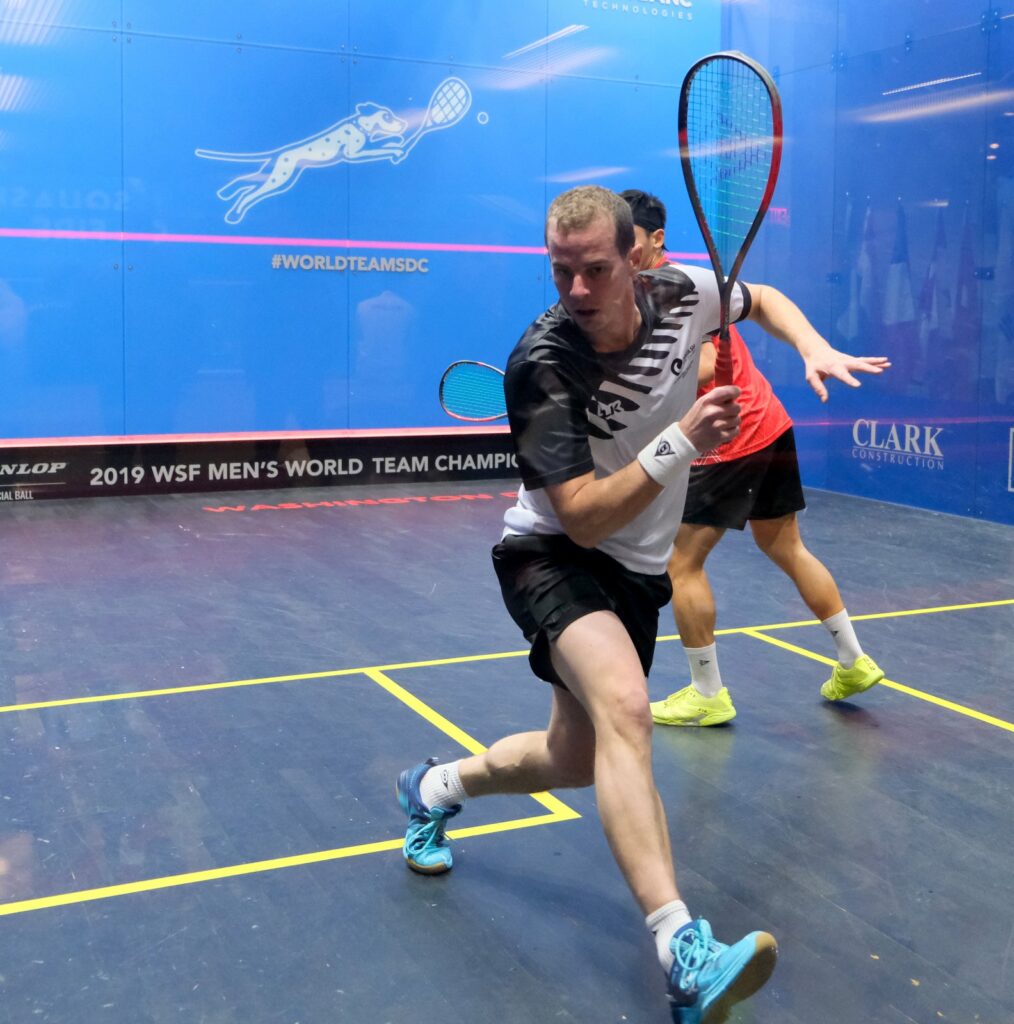 World No.25 Campbell Grayson completed a good day for New Zealand as he claimed a 3-0 win over Singapore's Chua Man Tong, with the Kiwis moving through to the next stage of the tournament.
New Zealand finish second in Pool D with Scotland topping the group as they move through to the knockout phase of the tournament held at Squash on Fire.
Result:
Campbell Grayson (NZL) bt Chua Man Tong (SGP) 3-0: 11-3, 11-2, 11-6 (26m)