France take on Malaysia in the second match on the glass court at the WSF Men's World Team Squash Championship taking place in Washington DC.
All of the action will be available to watch for free for all countries on the Men's World Team Championships Facebook page.
Mathieu Castagnet, Gregory Gaultier and Gregoire Marche are all in action for the French team, while Addeen Idrakie, Ivan Yuen and Eain Yow Ng make up the Malaysian trio for today's clash.
Castagnet Cruises Past Idrakie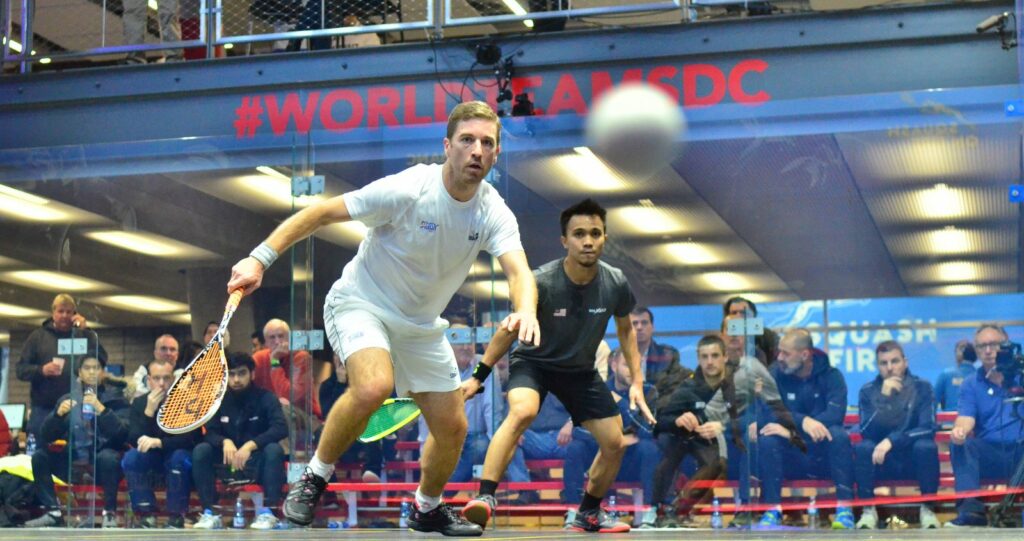 World No.26 Mathieu Castagnet capped his first appearance at this year's WSF Men's World Team Squash Championship with a comfortable 3-0 victory over World No.98 Addeen Idrakie to put France ahead against Malaysia.
Castagnet, who didn't feature in France's 3-0 win over Colombia on day one, was in control right from the off as he dictated the tempo of the match to take comfortable leads in all three of his games against Idrakie.
Idrakie wasn't afraid to attack his French opponent and hit some nice shots into the nick at the back end of the opening game, but he was seldom able to come out on top in the rallies, with 33-year-old Castagnet completing an 11-4, 11-2, 11-4 victory in just 26 minutes.
Result:
Mathieu Castagnet (FRA) bt Addeen Idrakie (MAS) 3-0: 11-4, 11-2, 11-4 (26m)
Gaultier Secures France's Place in the Knockouts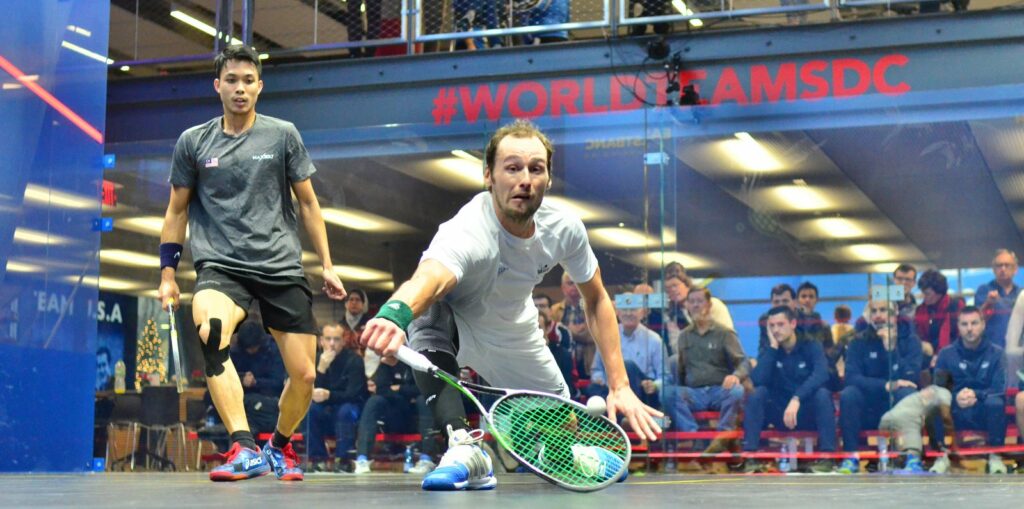 Former World No.1 Gregory Gaultier marched past Malaysia's Ivan Yuen in straight games to secure France's place in the knockout stages of the WSF Men's World Team Championship.
The charismatic Frenchman looked as though he was playing free-flowing squash as he continued to mark his triumphant return to action following a 14-month injury absence.
"I put myself into a crazy condition, I've got to do double the amount of work to condition myself and be able to move correctly.
"I was already doing six hours a day but now I almost don't even sleep! It's fantastic to be able to play that way after such a long period out and I'm truly over the moon, for me it's the best that can happen in my life.
"I haven't played anyone yet at that level just in practice, but when you step into a competition it's completely different, usually when I'm in competition mode it's better than training. I'm so happy for my country that I managed to get that win today."
Result:
Gregory Gaultier (FRA) bt Ivan Yuen (MAS) 3-0: 11-8, 11-7, 11-6 (38m)
Marche Completes French Dominance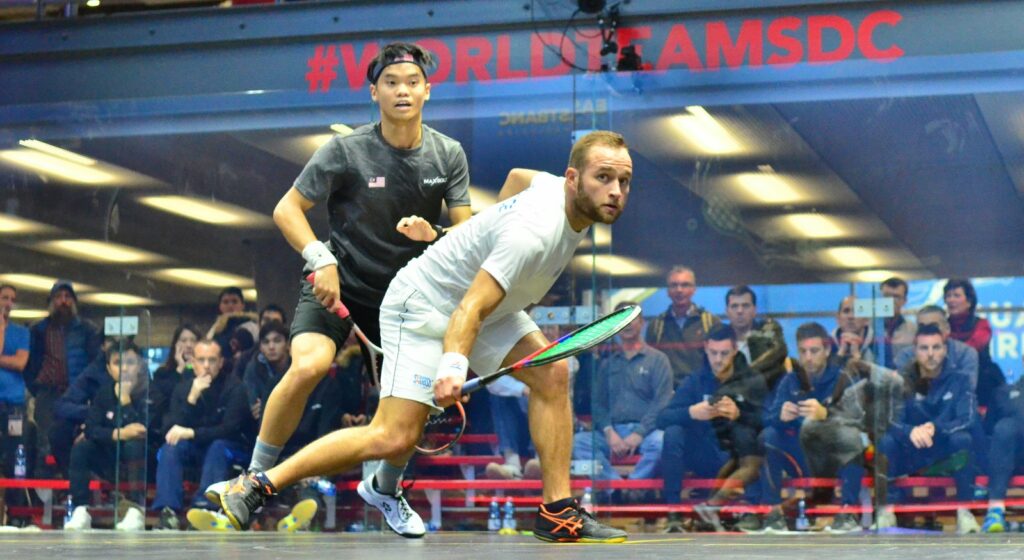 World No.15 Gregoire Marche rounded off another good day for the French team as he overcame Malaysia's rising star Eain Yow Ng in four games.
Castagnet and Gaultier had already confirmed France's place in the knockout stages of the tournament earlier in the day following their victories, but it was Marche who completed the 100% record with a win against Eain Yow.
Result:
Gregoire Marche (FRA) bt Eain Yow Ng (MAS) 3-1: 11-8, 6-11, 11-1, 11-7 (46m)