Hong Kong China v Australia is the final match of the day on court one with both teams looking to secure their place in the knockout rounds of the WSF Men's World Team Squash Championship.
All of the action will be available to watch for free for all countries on the Men's World Team Championships Facebook page.
Yip Defeats Hedrick to Set Up Hong Kong Victory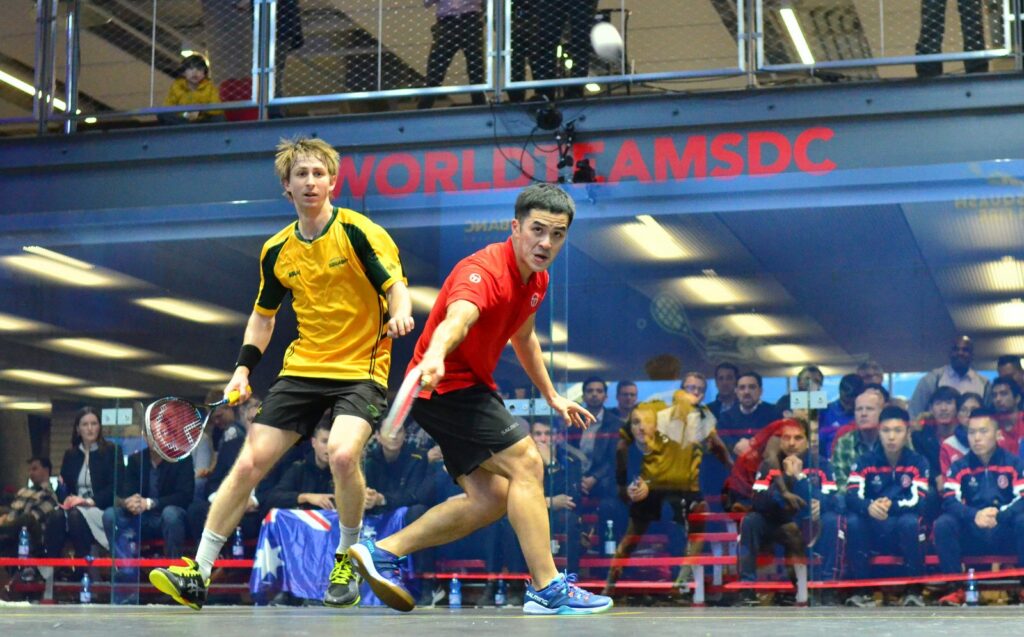 World No.36 Tsz Fung Yip overcame World No.85 Rex Hedrick to put Hong Kong China in the lead against Australia on the show court at Squash on Fire.
The Hong Kong player took the opening game before an entertaining battle took place in the second and third game with both players producing enthralling rallies and pushing each other to their limits to see who would give their country the vital 1-0 lead.
The two players had faced each other five times in the past with Yip claiming three of those wins and the 26-year-old made sure to continue that good run with a 11-7, 12-10, 14-12 victory in 42 minutes.
Result:
Tsz Fung Yip (HKG) bt Rex Hedrick (AUS) 3-0: 11-7, 12-10, 14-12 (42m)
Pilley Levels for Australia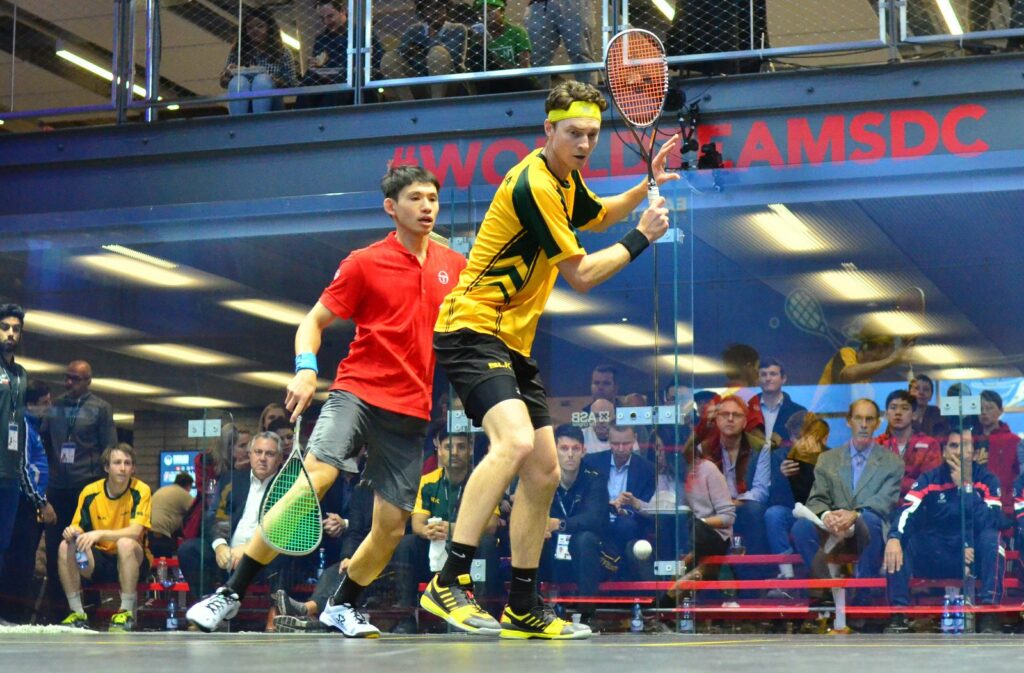 World No.44 Cameron Pilley defeated World No.37 Max Lee to draw level for Australia against Hong Kong China to take the tie down to the wire in the third and final match of the day.
Pilley was in complete control throughout the entire encounter to ensure that he steered Australia in the right direction as they look to book their place in the knockout stages.
"I had to win and I wasn't very happy with my performance yesterday, I got completely outplayed.
"Ryan knows the importance of the next match and so does Leo [Au]. It will be a good match-up, they are both evenly ranked, they've played loads of time and have been around for 10-15 years. It's going to be a battle and we will true and push Cusk home if we can."
Result:
Cameron Pilley (AUS) bt Max Lee (HKG) 3-0: 11-3, 11-4, 11-3 (20m)
Cuskelly Forced to Retire to Hand Victory to Hong Kong China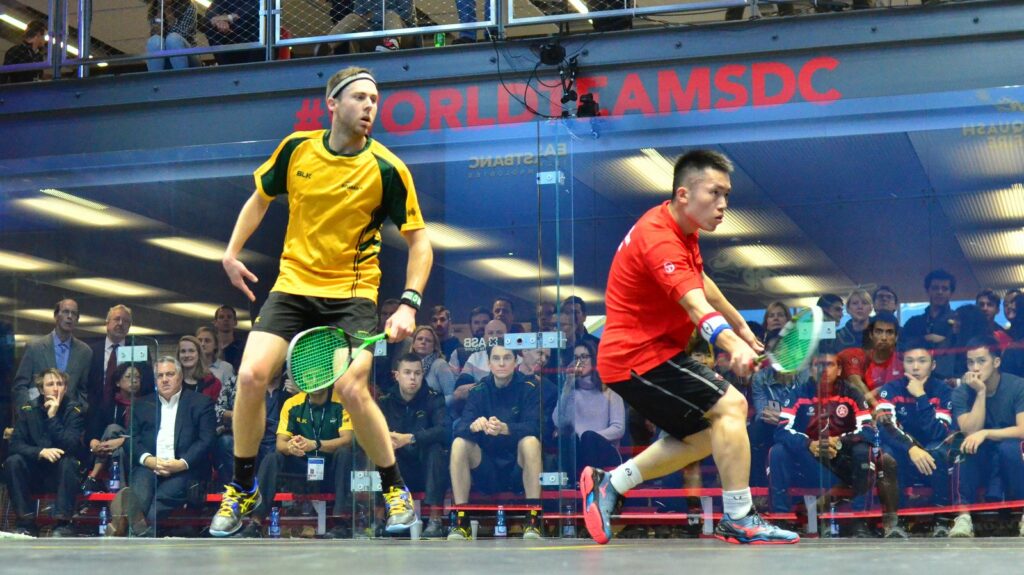 Australian No.1 Ryan Cuskelly was forced to retire in his match against Leo Au after he fell and injured his arm during the match to hand victory to Hong Kong China, who will now advance to the knockout stages.
Cuskelly took the first game, before Au battled back bravely in the second to level the scores with the tie going down to the wire after victories from Tsz Fung Yip and Cameron Pilley earlier. However, the tightly contested match was brought to an early end following Cuskelly's injury.
Hong Kong China are now through to the knockout stages and Australia need to win tomorrow to qualify.
Result:
Leo Au (HKG) bt Ryan Cuskelly (AUS) 3-1: 10-12, 11-9, 1-1 retired (29m)